Lounge And Workspaces
If you are flying from Heathrow Airport, you want to get to your destination as quickly and as effortlessly as possible. However, you might have some time to spend in the airport, or you might need to prepare yourself for a flight.
If this is the case, you will be pleased to know Heathrow Airport offers a number of lounges, and there is even workspace available if you need to do some work before jetting off.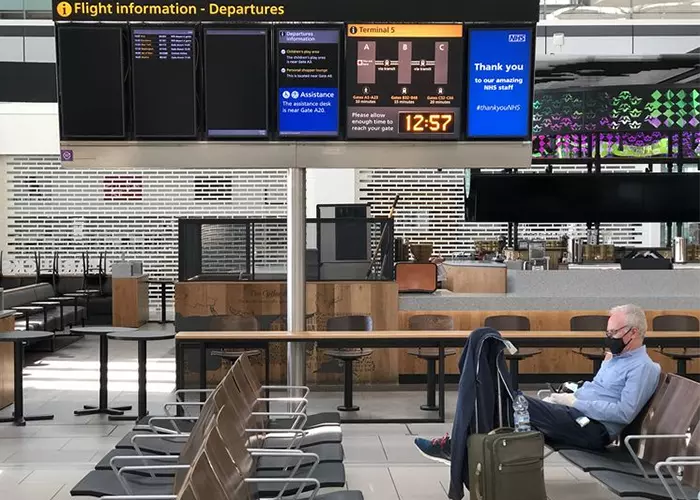 Take the stress out of travelling from Heathrow Airport
Airports can be stressful and crowded, but airport lounges provide a relaxing environment for travellers. You'll also find airport lounges are often decorated in soothing colours or themes that help relax the traveller's mind before boarding their flight. If you or someone in your travelling party feels nervous about flying, booking into a lounge is an excellent place to make the process simpler.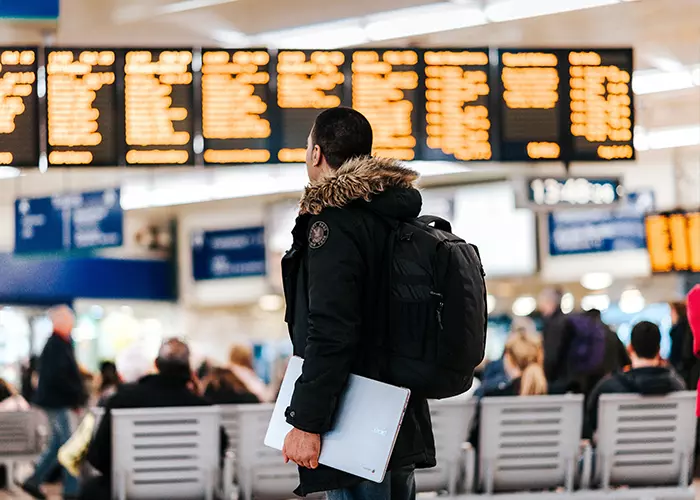 Whether you want a nap or just to relax for a while, an airport lounge is a great place to hang out, and you have plenty of options to consider at Heathrow.
Some quick reasons to consider booking yourself into a lounge at Heathrow Airport include:
Airport lounges are a great place to relax and refresh before your flight
They offer free drinks, snacks, and even Wi-Fi for those who need to work
Some airport lounges have showers, spa treatments, and massages available
The best lounge will provide a variety of different environments - from quiet spaces to social ones
You can also book flights through the lounge or get assistance with travel plans in general
The last thing you want is to be stuck on an airplane for hours without anything but a limited choice of food, if you get offered any food at all!
The lounges of Heathrow Airport allow you to relax
There is a selection of lounges to choose from at Heathrow, including:
Heathrow Terminal 2 Lounges
Plaza Premium
Heathrow Terminal 3 Lounges
No1 Lounges
Club Aspire Lounge
Airport Lounge Heathrow Terminal 5
Plaza Premium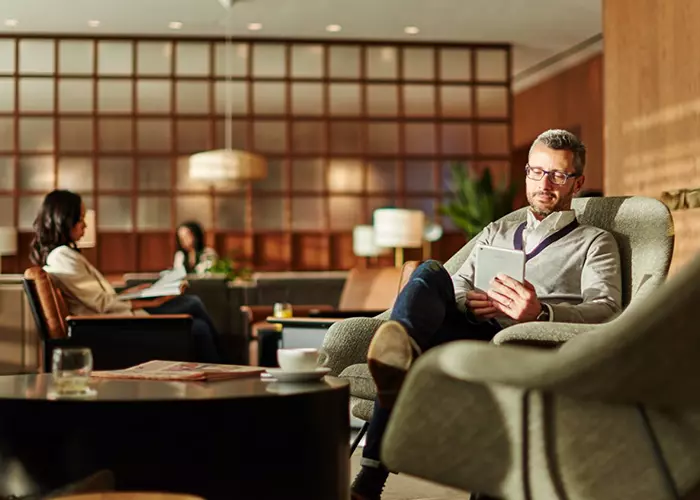 Lounge And Workspaces - FAQs
What is available at the Plaza Premium Lounge?
It is possible to book your time at a Plaza Premium lounge for three, five or even ten hours. Whether you are looking for a massage, a great meal or even a sleep, you can do so in great comfort in two terminals at Heathrow Airport. There are lounges in the departures and arrivals, so whether you are coming or going; you can make the most of your time before or after you fly.
Services Available at the Plaza Premium Lounge
Complimentary Wi-Fi
Food and drinks
Free newspapers
Private Resting Suites
Quiet area
Shower facilities
What is available at the No1 Lounge?
Located in terminal 3, this is a family friendly lounge, and it has something for all the family. There is a kid's area which comes with beanbags, and there is a family games room. The games room is packed with a pool table and more than enough board games for everyone.
There is also a mini cinema, so if you have time to catch a movie, you can do so here.
The No1 Lounge is open between 16:30 and 22:30 every day.
Services available at the No1 Lounge
Entertainment
Food and drinks
Free newspapers
Free Wi-Fi
Quiet area
Where can I feed or change my baby at Heathrow?
There is a good number of specially equipped rooms, marked by a bottle sign or a baby care symbol. The Gate rooms also have changing facilities close to the gates, in the transfer aeras, and after passport control.
Some of the male and female toilets have fold-down tables to facilitate changing your baby if required.
Terminal 5 features specialist baby changing facilities by all toilet blocks.
What is available at the Club Aspire Lounge?
The Club Aspire lounge does permit children, but only if they are accompanied by an adult at all times. While the No1 Lounge is more family focused, this lounge prides itself on its "Quiet Zone", offering a great way to unwind before a flight.
The Club Aspire Lounge is located in Heathrow Terminal 5, located to the left of Gate A18, Level 2. In the Club Aspire Lounge, you can take advantage of the "Quiet Zone", free Wi-Fi, alcoholic drinks, complimentary snacks, newspapers and magazines. Children are permitted if they are accompanied by an adult at all times.
The Club Aspire Lounge is open between 05:00 and 20:00 every day.
Services available at the Club Aspire Lounge
Baby changing facilities
Complimentary Food and drinks
Free newspapers
Free Wi-Fi
Quiet area
Spa facilities
Heathrow Priority Pass
If you are a regular traveller who enjoys comfort and style everywhere you go, the Priority pass offered by Heathrow Airport might be of benefit. You can gain access to lounges in more than 300 cities across the world, and there are three annual membership packages on offer, which means there is something for a wide range of budgets.
If you are looking to work, any of the lounges offer you the chance to do so in peace and quiet. There are many charging points, so you can ensure your laptop or electronic device is fully energised.
---
We cover all the nearby airports
Our airport taxi service offers travel that is both fast and reliable. Pre-book up to three months in advance.
17,887 Happy customers
5

out of

5

(View All

17887

Reviews)

I booked 1ST Airport Taxis after trawling the web looking for a good deal, especially as we needed collecting at 05:00 to go to Luton, and then arriving back at 23:30! Most companies quoted about £50+ for the night collection.
Dianagh
I'm very sceptical about local taxis until I booked these guys. I travelled with my family, booked the 8-seater. I'd rate the overall experience 9/10. Cheers.
Jess Melendez