Executive Lounge
Sometimes people have no moments to spare when they make their way through an airport. However, this isn't the case for everyone. There are some travellers who like to take things easy, and have the chance to compose themselves before they fly.
If you are looking for a special service when flying out of London Luton Airport, you should check out the Aspire Lounge.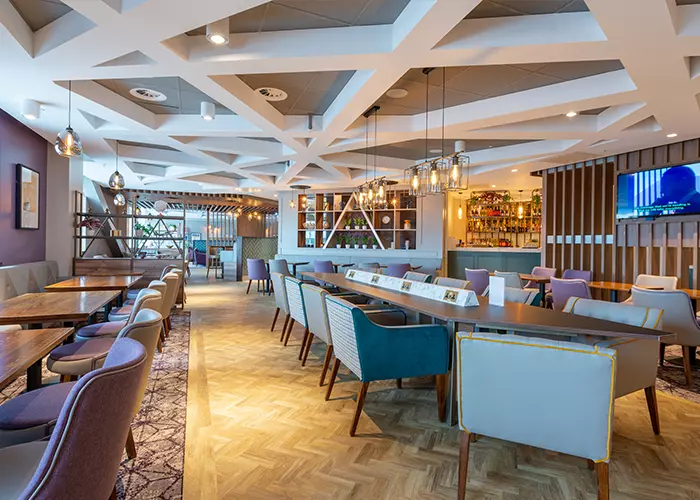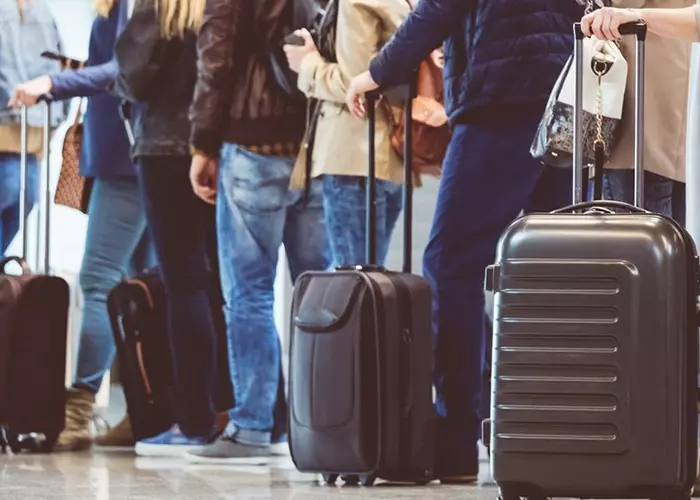 Take the stress out of travelling from London Luton Airport
If you find flying to be a stressful activity, and you would prefer to relax before you set off, booking a spot in an executive lounge makes perfect sense.
Some quick reasons to consider booking yourself into the lounge at London Luton Airport LLA include:
Airport lounges are a great place to relax and refresh before your flight
Some airport lounges have showers, spa treatments, and massages available
The best lounge will provide a variety of different environments - from quiet spaces to social ones
The last thing you want is to be stuck on an airplane for hours without anything but a limited choice of food, if you get offered any food at all!
They offer free drinks, snacks, and even Wi-Fi for those who need to work
You can also book flights through the lounge or get assistance with travel plans in general
Executive Lounge - FAQs
When does the Aspire Lounge open?
The Aspire Lounge current opening hours are
Mondays
04:00
08:00
Tuesdays
Closed
Wednesdays
04:00
08:00
Thursdays
Closed
Fridays
04:00
08:00
Saturdays
04:00
08:00
Sundays
Closed
However, this schedule was the case during the pandemic, and there is every chance that by the time you fly out of London Luton, the opening hours will have returned to a more familiar line-up. Please check the lounge's webpage or the Luton Airport social media channels before setting off.
Is there a dress code for the Aspire Executive Lounge?
The lounge welcomes guests travelling who adhere to a smart casual dress code. Guests can wear shorts, as long as they are smart shorts. Guests will not be allowed in wearing clothes with offensive words or slogans, while sportswear such as football shirts, tracksuits or baseball caps are not permitted.
What drinks are included in the price?
With the exception of prosecco and champagne, all drinks offered in the lounge are complimentary. There is an unlimited service for soft drinks, teas, speciality teas, juices and coffees. However, the lounge currently has a policy of limiting customers to three alcoholic drinks per person.
Staff members retain the right to refuse to serve guests that appear drunk.
What food is available at the Aspire Executive Lounge?
The food and drink menu is updated on a regular basis, but you should find a good standard of food on offer, no matter the time of day you are in the lounge. You will find hot and cold snacks on offer, including breakfast options to light meals. It is also possible to upgrade to full meals for a modest fee.
---
We cover all the nearby airports
Our airport taxi service offers travel that is both fast and reliable. Pre-book up to three months in advance.
17,887 Happy customers
5

out of

5

(View All

17887

Reviews)

I booked 1ST Airport Taxis after trawling the web looking for a good deal, especially as we needed collecting at 05:00 to go to Luton, and then arriving back at 23:30! Most companies quoted about £50+ for the night collection.
Dianagh
I'm very sceptical about local taxis until I booked these guys. I travelled with my family, booked the 8-seater. I'd rate the overall experience 9/10. Cheers.
Jess Melendez