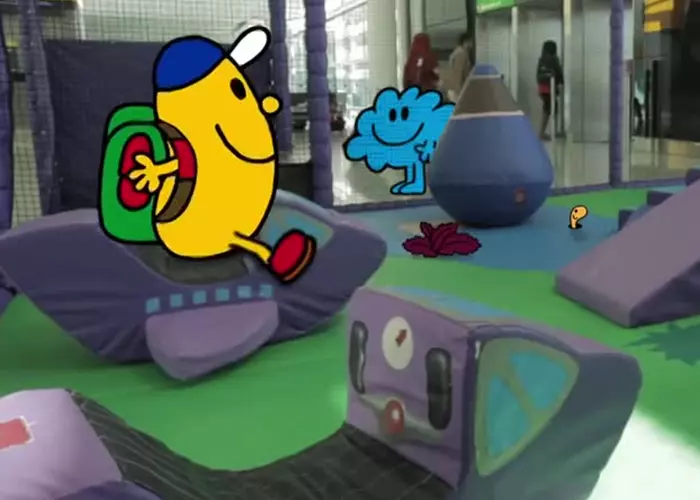 Children Facilities
Travelling with babies and children can be stressful, for all travellers, and it is no surprise that Heathrow Airport is keen to make the process simpler for parents or guardians, and a more enjoyable experience for children.
You'll find a number of play areas and facilities for babies and toddlers.
Is Heathrow Airport a child-friendly airport?
One of the best ways to lower the pressure on yourself and ensure you are relaxed before you take off is to avail yourself of the child-friendly airport lounges at Heathrow Airport.
These are quiet places but designed for families, so you don't need to worry about annoying other travellers.
Heathrow Terminal 2 Play Areas
As you would expect from one of the more modern terminals in the country, thanks to reopening in June 2014, Terminal 2 is a progressive space. Therefore, it has a tremendous range of facilities for families and people travelling with your youngsters.
There are large and spacious seat areas with views of the airfield. If you or your youngster enjoys planes, you will find plenty to keep you occupied.
There are also dedicated stay and play areas after security. These can be found close to Gate 16.
Also, the Queen's Terminal often plays host to guests from popular cartoons, and you'll often find themed or seasonal events. If you need a helping hand looking after your youngster, there is plenty to like here.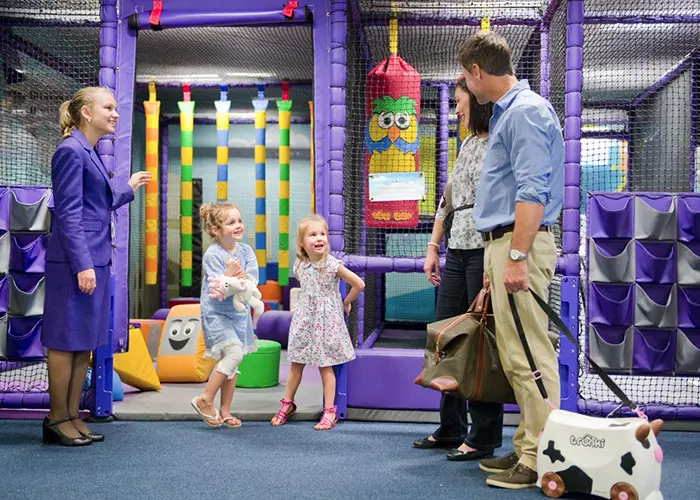 Heathrow Terminal 3 Play Areas
The play areas in Terminal 3 are located above the departure lounge. There are stairs to the play area, but there is a lift on offer, located behind Dixons Travel.
Heathrow Terminal 4 Play Areas
The stay and play area in Terminal 4 is open from six in the morning to nine at night. This is a great boon for families, and once you go beyond security, you will find the area close to Gates 1 through 6. The play area is free to enter, and it is suitable for youngsters up to the age of 9.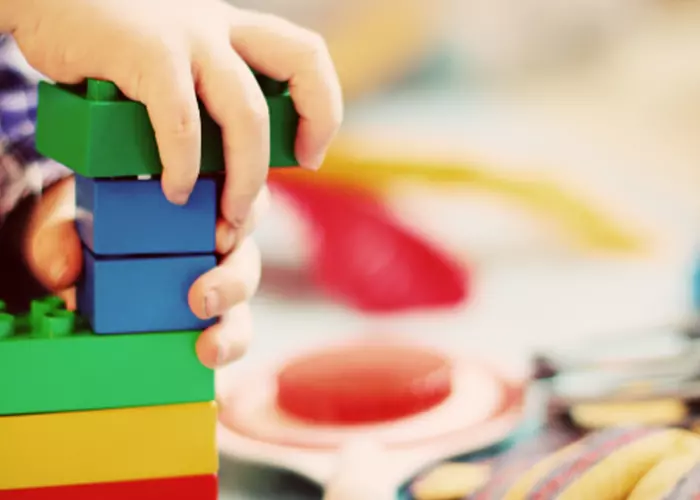 Heathrow Terminal 5 Play Areas
The Terminal 5 play area is located close to Gate A7. This is also open from six in the morning to nine at night, and is available for children up to the age of 9. This is a free play area.
You will also find arcade games dotted around the terminal, with some shops providing these options.
Located in the main Terminal 5A lounge, just after you pass the security checks, near Gate A7, you'll find Heathrow terminal 5 children's play area and it opens from 6am to 9pm daily.
Children Facilities - FAQs
Where can my family eat at Heathrow Airport?
Can I get extra help if required at Heathrow Airport?
If you require additional support in caring for youngsters when travelling, Heathrow offers Family Services, for a modest fee.
Some airlines also offer this service, so it is worth checking with your airline to see if they can provide you with this additional support.
Where can I feed or change my baby at Heathrow?
There is a good number of specially equipped rooms, marked by a bottle sign or a baby care symbol. The Gate rooms also have changing facilities close to the gates, in the transfer aeras, and after passport control.
Some of the male and female toilets have fold-down tables to facilitate changing your baby if required.
Terminal 5 features specialist baby changing facilities by all toilet blocks.
---
We cover all the nearby airports
Our airport taxi service offers travel that is both fast and reliable. Pre-book up to three months in advance.
17,889 Happy customers
5

out of

5

(View All

17889

Reviews)

I booked 1ST Airport Taxis after trawling the web looking for a good deal, especially as we needed collecting at 05:00 to go to Luton, and then arriving back at 23:30! Most companies quoted about £50+ for the night collection.
Dianagh
I'm very sceptical about local taxis until I booked these guys. I travelled with my family, booked the 8-seater. I'd rate the overall experience 9/10. Cheers.
Jess Melendez