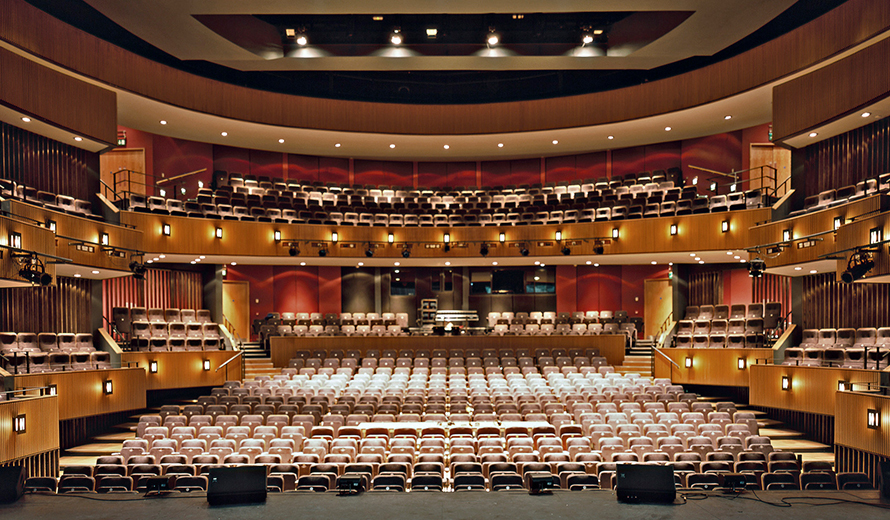 2015-04-26 Posted in 1ST Airport Taxis, Grove Theater Dunstable
About the Theater
Commenced on 21 st April 2007 for the public, the theater is featured with 780 seats and welcomes its viewers with admiring ambience and colorful environment. When the theater was opened the first show that was conducted was opening gala on 21 st of April. The opening gala was introduced by the renowned Brian Blessed. The opening gala ran for an entire week followed by the West End hit.
The theater officially commenced in July 2007. Officially commencement was hosted by the Duke of Gloucester. The event was commemorated in the history of the theater and will ever be remembered. The opening of theater in Dunstable opened a way for people of Dunstable to attend the most demanding programs.
---
Purpose of the Theater
Not only is the theater a cultural hub solely for the communities of Bedfordshire but for a wider region. People from around other towns and cities are also welcomed to take part in the programs held every month. High quality cinema screen, dynamic environment and professionally designed theater to provide live entertainment, the place is a state of art and creative learning ground for all ages. The pivotal purpose of the theater is to provide a balance in its events.
Programs are so organized that important ingredients i.e. genre, topic and age must not be compromised. Communal events are hosted by renowned organizers to provide opportunity to local people so that must be encouraged to participate in arts and cultural events.
---
The Team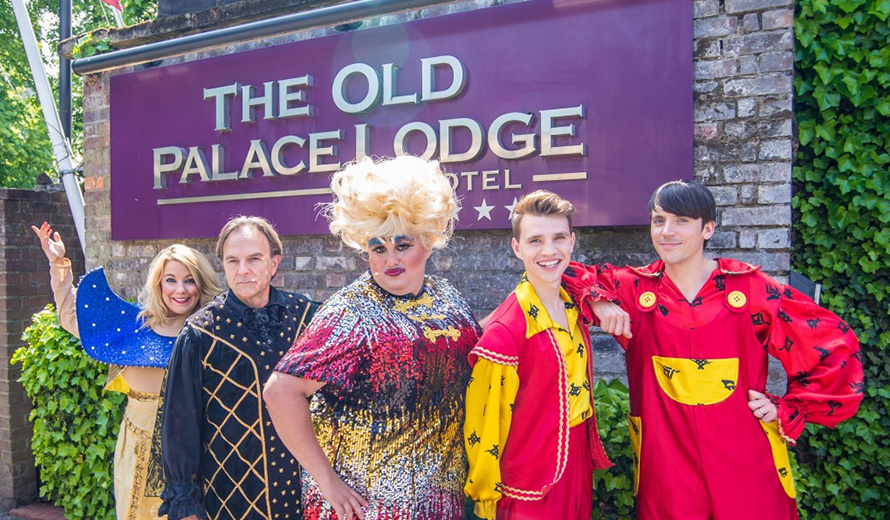 The management of the theater is a team of very active and competitive personnel. Tasks are so divided that every individual should learn from the responsibility. Every step is made on professional grounds. There are six teams and tasks are divided equally among them. Management team looks after and manages strategy of the theater and put forward proposal for further improvements. Operation team is assigned to implement tasks by the management team. Operation team is responsible for all activities. Sales and market team take care of customers and other market related matters.
Sales and marketing team deal in booking of venue for customer if they need the place for their communal programs. Front of House team is responsible for in-house theater activities related to bar and other matters. Education and outreach team head all training programs for youths and technical team supervise operation and maintenance of the theater.
---
Memberships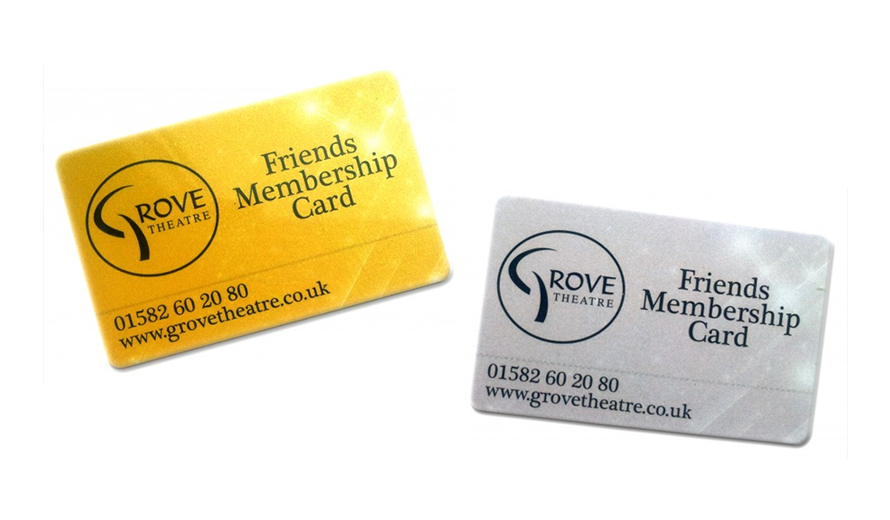 If you are film enthusiast, theater friends membership is an idea gift for you. You can avail both or one of the two memberships offered at this time. With Gold members 2 people can enjoy shows and events; the cost of membership is £25 per year whereas with Platinum membership, at a time 4 people can avail the opportunity and get access to the theater.
The cost of Platinum membership is £30 per year. With any of these memberships you can avail a range of services i.e. No booking fees, newsletter, priority booking, discount, 2 for 1 film tickets, 10% off at bar and kiosk, free program offers and many more. So don't wait and instantly avail membership offers.
---
Venue Hire
The theater can be hired for events and programs. Three types of services are provided when hiring a venue, performance hire, business venue hire and parties and special events. The auditorium features 780 seats, well- designed to provide clear sight to the viewer. The seating can also be reconfigured to flat-floor mode through which capacity can be increased to 1000 seats. The theaters also have offers for business events, a bright room, well air- conditioned with retract doors to provide complete privacy.
The room is fully equipped with Multimedia projector, stereo sound, WiFi access, hearing loop and High definition screen. Upper and lower foyers can be reconfigured according to your requirements. You can also hire venue for private parties like birthday parties and private screening. You can get more information on venue hire by contacting the concerned personnel.
---
Booking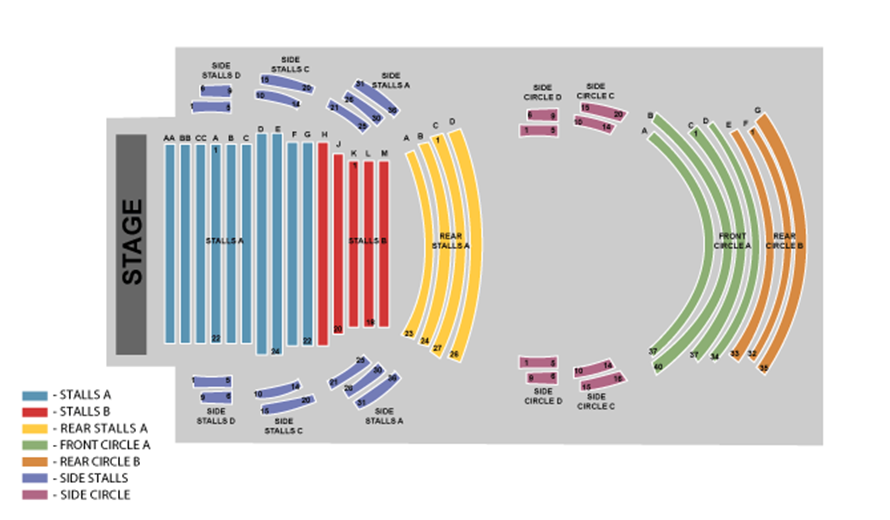 If you have more ten or more people in your group you are eligible for group booking. If you book for a group you can get discount. For booking you need to contact the box office from Monday to Friday. The office opens at 10 am till 5 pm. Discounts and concessions conditions apply, before you want avail discount you need to read the program specification because discount is available on selected performances.
You can claim one discount per ticket. Groups of more than 10 can avail £3 discount per ticket. School and colleges groups are eligible for discount on more than 20 groups. They can claim £4 off per ticket. Disable person can also avail discount if he/she is unable to attend the theater without assistance.
---
What's on?
You can find detailed list of programs scheduled entire month. In children's theater you can scrutinize list of programs on-going at present. Comedy programs are held by the most famous personalities where you can realize your stress.
Dance performances by the most competitive group of dancer would astonish you with their live performance and high skills. Drama, films, lectures and talks, musical, opera, planto and many more are available for you. You can book any of your favorite programs and get to the theater. Accompany your family for most demanding programs and enjoy you time at the Dunstable theater.
---
1ST Airport Taxi Service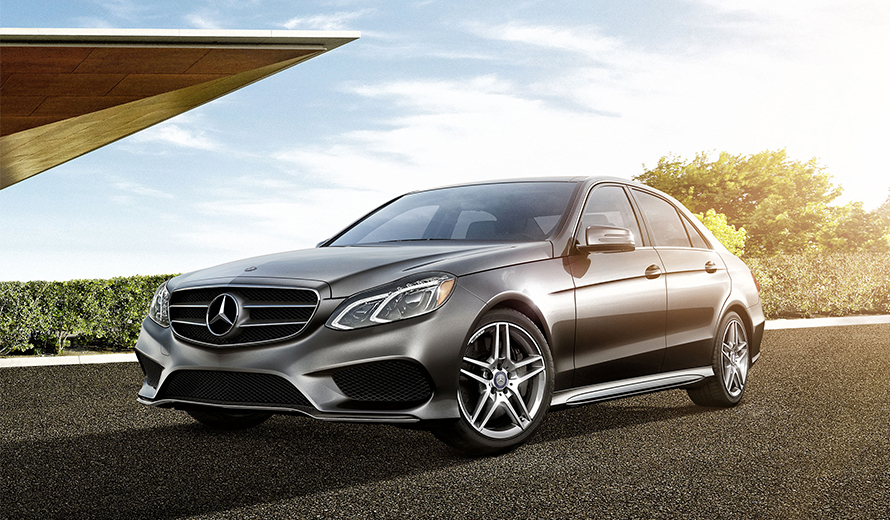 We have been serving people of Dunstable for years and we are well-known by the residents of this city. Our services are well versed by our regular customers, businessmen and visitors coming to Dunstable.
We have huge fleet of vehicles and all are well-maintain, air-conditioned and Luxurious. You can visit our website and checkout detailed information about our vehicles and rates. We are offering the most comparative rates which you will not find anywhere. Also we provide flexible payment options that are you can either book your ride by making online payment or you can pay cash to the driver after you have availed the service. You can call our customer care center for further information.
---