Lounge And Workspaces
While some people like to rush through an airport at the last minute before their flight, this isn't the case for everyone. Some travellers like to enjoy things at a more relaxed pace, and if this appeals to you, you will appreciate the lounge space at Stansted Airport.
As with so many things in life, access to the lounge has been limited as we deal with the pandemic, but please check availability before your flight, because if the lounge is available, it is an excellent space to work or relax in.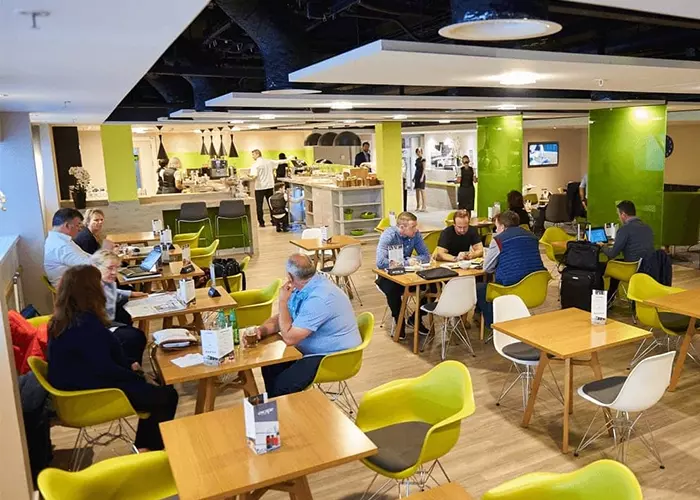 Take the stress out of travelling from Stansted Airport
Airports are a stressful place for any traveller to be, but lounges offer travellers the opportunity to find peace and relaxation before getting on board. Airports have happy themes that make it easier for you or someone in your travelling party feel at ease about flying. If either of those two don't suit you then there's plenty more options with Stansted Airport lounge!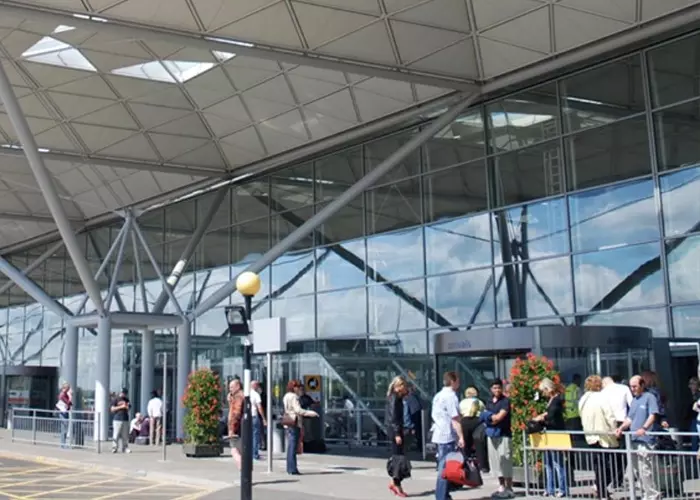 Whether you want a nap or just to relax for a while, an airport lounge is a great place to hang out, and you have plenty of options to consider at Heathrow.
Some quick reasons to consider booking yourself into the lounge at Stansted Airport include:
Airport lounges are a great place to relax and refresh before your flight
They offer free drinks, snacks, and even Wi-Fi for those who need to work
Some airport lounges have showers, spa treatments, and massages available
The best lounge will provide a variety of different environments - from quiet spaces to social ones
You can also book flights through the lounge or get assistance with travel plans in general
The last thing you want is to be stuck on an airplane for hours without anything but a limited choice of food, if you get offered any food at all!
The Escape Lounge of Stansted Airport allows you to relax
The Escape Lounge at Stansted Airport is the ideal place for travellers to relax and unwind before their trip. There is free Wi-Fi, complimentary drinks, and a changing array of food throughout the day.
Anyone getting an early start to their day can enjoy breakfast items, including hot food, cereals, fruit and pastries. As the day moves towards lunchtime, the menu switches to something more substantial including freshly-baked focaccia, pastas, salads and delicious cakes and biscuits.
With food included in the booking price, there is an opportunity to enjoy yourself and ensure you feel full before your flight, which many guests welcome.
The complimentary bar is well stock with wines, beer and spirits. You can also enjoy fine tea, coffee, soft drinks and fresh fruit juices. It is also possible to purchase champagne if you are marking a special campaign, or you would like to start your holiday in great style.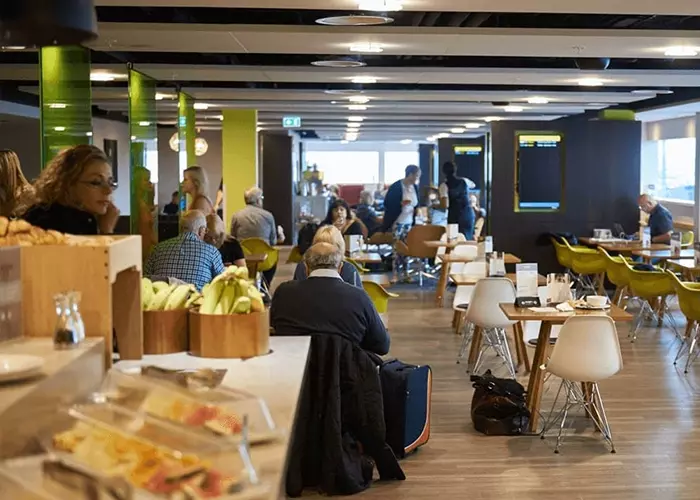 Lounge And Workspaces - FAQs
How long can I stay in the Escape Lounge?
There is no set time for all passengers, and the length of your stay will be highlighted when booking. Of course, flight delays are a major concern for many travellers, and often, there is an opportunity to extend your stay in the lounge, although this is often at staff members' discretion.
Is there a dress code for the Escape Lounge?
There is a smart casual dress code for the Escape Lounge, and the following items are not allowed:
Clothing that exposes midriffs or upper thighs, or bare shoulders on men
Clothing with slogans or motifs that may cause offence
Fancy dress
Replica sports kits or items with team names/logos
Are babies and children allowed in the Escape Lounge?
The Escape Lounge welcomes well-behaved children, and there is a charge for youngsters aged 24 months or older. While children are welcome, the Escape Lounge is a quiet space, primarily aimed at adults, and there is no entertainment specifically on offer to children.
Does the Escape Lounge cater to vegan or gluten-free guests?
There is a range of vegan and gluten-free food on offer in the Lounge, and all food is appropriately labelled.
---
21,887 Happy customers
5

out of

5

(View All

21887

Reviews)

I booked 1ST Airport Taxis after trawling the web looking for a good deal, especially as we needed collecting at 05:00 to go to Luton, and then arriving back at 23:30! Most companies quoted about £50+ for the night collection.
Dianagh
I'm very sceptical about local taxis until I booked these guys. I travelled with my family, booked the 8-seater. I'd rate the overall experience 9/10. Cheers.
Jess Melendez