Luton Airport Taxis
The most dependable airport taxi service is the one that you can rely on. At 1ST Airport Taxis, we aim to provide you with a reliable 24 hours a day, 7 days a week service. This means whenever you are looking to travel in, out or around Luton, we are here to ensure you receive the service you need.
Why choose us?
Given that Luton is home to one of the leading London airports, it is no surprise that many people need a dependable airport transfer service. At 1ST Airport Taxis, we offer a great standard of airport transfers, not just to Luton Airport, but to all of the leading London airports. If you are looking to connect between airports, we can help you out. We also offer a high standard of meet and greet service, to and from the airport, so when you need an airport transfer service you can trust, we are the firm for you.
Here are some of the reasons why so many people turn to 1st Airport Taxis for our airport taxi services:
We are available around the clock
We have a team of skilled and experienced drivers
You can book your journey with us in a number of ways
We have a great range of cars in our fleet of vehicles
We provide meet and greet services
When you need the most reliable airport taxi service in Luton, no matter where you are going, be sure to rely on 1ST Airport Taxis.
Local Luton airport taxi firm
One reason we can be relied upon to provide Luton with a reliable taxi service is because many of our team members live in and around the town. This means we know about local life and we want to play our part in ensuring the people and businesses of Luton enjoy the best airport taxi service. To this extent, we are pleased to offer a business account service, available to all local Luton businesses.
Any local business in Luton looking for a priority booking service, specialist support, an account manager and account facilities will find that 1st Airport Taxis is the company to trust at all times of the day and night.
Our meet and greet services are the ideal way to get any journey started and this service is available for all airport transfers. If you have just arrived back in an airport, including Luton Airport, our meet and greet service will collect you inside the airport.
Our uniformed driver will meet you at the arrivals section and if you need any assistance with your luggage, we will help you out. This service helps you to get on the road as quickly as possible, and we believe it is a reliable and effective way to begin your journey with us.
Luton taxi services when you need them
No matter where you are going to, if you are looking for a reliable and affordable Luton taxi service, 1ST Airport Taxis are the Luton taxi company you can trust at all times.
---
---

Flight Monitoring
There is a huge level of importance on flight times and when you are travelling to or from the airport, it makes sense to keep in touch with your flight details. At 1ST Airport Taxis, we provide flight monitoring services that will ensure you remain in contact with your flight details at all times. If you are heading to or from Luton Airport, you can be confident that we will keep you fully informed of your flight details.
We also monitor flights as part of our meet and greet or collection services. If you are arriving at Luton Airport, you can be confident that we will meet you on time, regardless of what happens with your flight. For peace of mind, rely on 1ST Airport Taxis for dependable flight monitoring services.

Meet and Greet
While arriving back at the airport can be very welcome, there is still another journey to make before arriving home at your hotel. Most people just want to get on the road as quickly as possible and this is where the meet and greet service provided by 1ST Airport Taxis is of considerable benefit. Our team are well trained in customer service, and we will be on hand to greet you when you arrive at the airport.
Our meet and greet service will collect you inside Luton Airport and no matter where your final destination is, we will be happy to get you on the road. When you want to minimise the stress and hassle of getting away from the airport, call on 1ST Airport Taxis for the best meet and greet service.

Baby Booster Seats
When you travel with 1ST Airport Taxis, you can be confident that your safety is paramount. We are fully up to date with all laws and regulations of the road in the United Kingdom, and we will comply with all of these laws. If you are travelling with a child or youngster, there is a legal requirement to use a baby or booster seat.
All children aged 12 or under or who are 35cm or smaller are required to use a specialist seat. We can provide baby and booster seats, so if you require this service, please inform us at the point of booking. There is no charge for this service, so if you need a booster seat, please let us know and we'll be happy to help.
---
FEATURED BLOG POSTS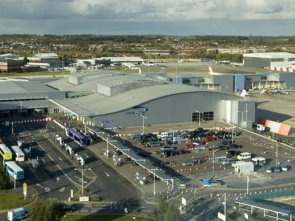 Posted on 2016-11-29
With Luton Airport being one of the major airports in London.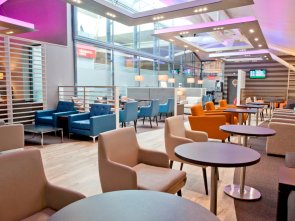 Posted on 2016-12-31
When it comes to making the most of your time at an airport.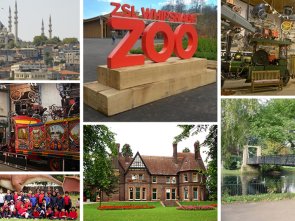 Posted on 2017-03-14
With settlements dating back to the Palaeolithic era.
---
12,553 Happy customers
4.8

out of

5

(View All

12553

Reviews )

Thank you for providing us with a smooth taxi transfer to and from Heathrow Airport. One of the best features of the service is the excellent communication, which kept me up-to-date with the arrangement and gave me a lot of confidence that we would get to our destination without any hassle. I really appreciated the meet and greet feature at Heathrow as it was our first time at this airport and it was nice that our driver was waiting at arrivals with a name board. He was very friendly, helped with the luggage and got us home safely! Would definitely recommend and thank you once again!
Alberto Kien
Office Location
Trend House Dallow Rd, Luton LU1 1LY, United Kingdom
---