Lounge And Workspaces
For many travellers, getting in and out of an airport as quickly as possible is the platform for a great trip. However, there are some people who like to take their time before a flight. You might want to relax, dine, or even do some work before you set off, and at Gatwick Airport, you have plenty of options.
When it comes to lounges and workspace availability, you have plenty of options at Gatwick, so whatever you need to prepare yourself for the flight and trip, it is at hand.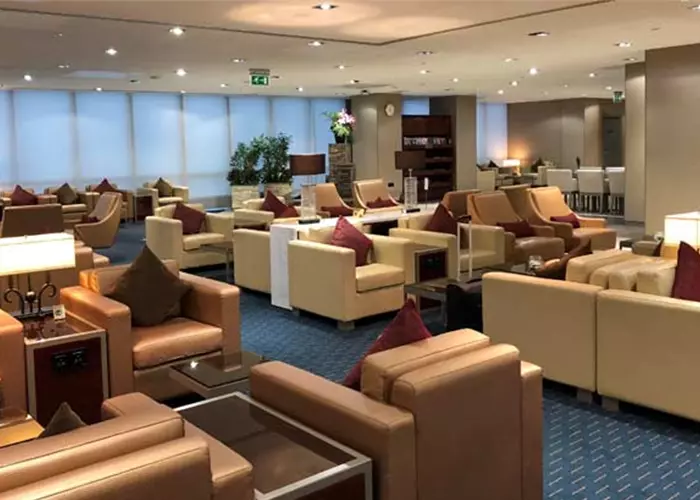 Take the stress out of travelling from Gatwick Airport
Travelling can be stressful, but there are airport lounges that provide a relaxing environment for travellers. You'll find these places decorated with soothing colours, decorations or themes to help people calm their nerves before boarding the flight. If you feel nervous about flying and want time to relax, an airport lounge is perfect place for some peace of mind!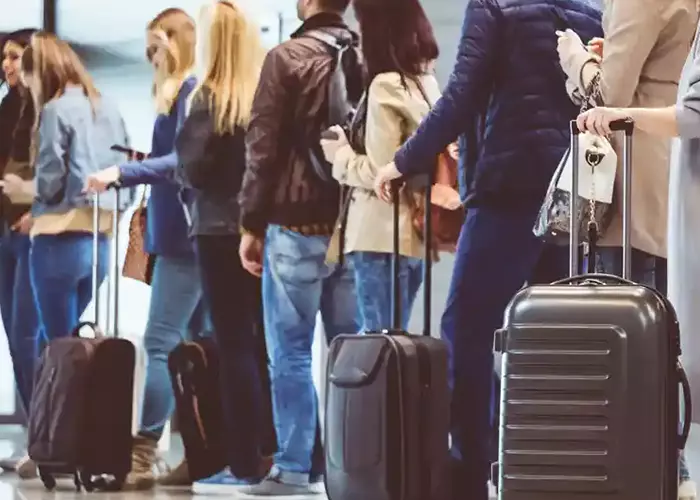 Whether it's just a nap on your agenda or something more substantial like relaxation; Gatwick has plenty of options when looking at its Airport Lounge offerings.
Some quick reasons to consider booking yourself into a lounge at Gatwick Airport include:
Airport lounges are a great place to relax and refresh before your flight
Some airport lounges have showers, spa treatments, and massages available
The best lounge will provide a variety of different environments - from quiet spaces to social ones
The last thing you want is to be stuck on an airplane for hours without anything but a limited choice of food, if you get offered any food at all!
They offer free drinks, snacks, and even Wi-Fi for those who need to work
You can also book flights through the lounge or get assistance with travel plans in general
The lounges of Gatwick Airport allow you to relax
There is a selection of lounges to choose from at Gatwick, but be mindful, that during the pandemic, some of the lounges are closed, or operating with restricted hours. Please check availability before setting off.
Lounge And Workspaces - FAQs
What lounges are in the North Terminal and South Terminal at Gatwick Airport?
A great feature about the lounges at Gatwick Airport is that they are replicated across the North and South Terminal. No matter where you are flying from, you have a choice of terminals, and at least one will meet your needs perfectly.
The Club Aspire Lounge is a popular option for travellers. This lounge has been refurbished recently, and it looks in excellent condition. Travellers can enjoy complimentary food and drink during their stay. There are also rest zones and a dedicated business section for those looking to undertake some work.
The No1 Lounge is another option to consider at Gatwick Airport. There is a fully tended bar, a range of seating options, but it is the quiet library section that will most likely appeal to guests. You can also enjoy a fine selection of hot and cold food.
The Clubroom is the perfect way to start your holiday in the right manner. This is a prestigious lounge which offers cocktails, hosted table service, a stylish wine list and a la carte dining options.
If you are looking for a more relaxed lounge experience, My Lounge is the perfect option. You can enjoy snacks, games, there is free Wi-Fi on offer and you can pour your own drinks.
Can I charge my electronic devices in these lounges?
Yes, being fully charged is hugely important for travellers, and this is one of the main reasons to check into a lounge at Gatwick Airport.
Are there work spaces on offer in the lounges at Gatwick Airport?
The Club Aspire lounges have a dedicated workspace across the two terminals, but all lounges have areas where people can catch up with work before heading off.
If my flight is delayed, can I stay on in the lounge?
As delays are part and parcel of travelling, you'll find the lounges at Gatwick Airport account for delays. Some offer a guarantee, but most are happy to allow discretionary services if required.
Can I book my Gatwick Airport lounge trip in advance?
---
We cover all the nearby airports
Our airport taxi service offers travel that is both fast and reliable. Pre-book up to three months in advance.
17,887 Happy customers
5

out of

5

(View All

17887

Reviews)

I booked 1ST Airport Taxis after trawling the web looking for a good deal, especially as we needed collecting at 05:00 to go to Luton, and then arriving back at 23:30! Most companies quoted about £50+ for the night collection.
Dianagh
I'm very sceptical about local taxis until I booked these guys. I travelled with my family, booked the 8-seater. I'd rate the overall experience 9/10. Cheers.
Jess Melendez