Security At Heathrow Airport
Worried about getting through security at Heathrow Airport? You don't have to be, and we are here to assist you. Here is some information that should help answer any questions you might have.
A very commonly asked question when it comes to getting through security at Heathrow Airport is:
How long do I give myself to get through the airport?
It is best to allow yourself enough time for check-in, going through security and making your way to gate as well as spending a little bit of time in Duty Free if you are in the mood for shopping! Therefore, please use the following times as a guideline:
For domestic flights – check in at least 90 minutes before your flight
For European flights – check in at least two hours before your flight
For international flights – check in at least three hours before your flight
Liquid allowance at Heathrow Airport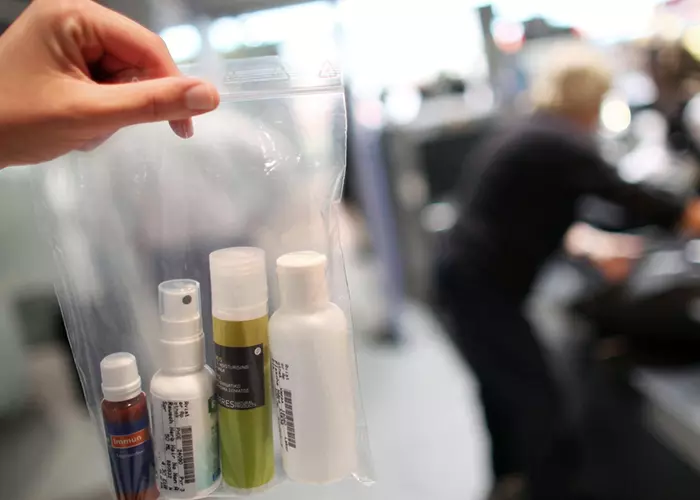 Please consider the following liquid allowances for trips from Heathrow Airport:
Essential medicine, which can be verified, in liquid form to sustain you for the flight, such as a diabetic kit
Liquid baby food and baby milk (the accompanying passenger might be asked to taste these items)
Getting Through Security At Heathrow Airport - FAQs
Will my items be screened?
All items carried by passengers will be screened, and this includes:
What items are prohibited at Heathrow Airport?
Please do not bring any of the following items with you when you travel from Heathrow Airport:
Acids, corrosives, alkalis, caustic soda
Creosote, quicklime, oiled paper
Fireworks
Flammable liquids and solids
Gas cylinders
Infectious substances
Instruments containing magnets
Instruments containing mercury
Magnetrons
Non-safety matches, firelighters, lighter fuel
Organic peroxides
Oxidisers
Paints, thinners
Poisons, arsenic, cyanide, weedkiller
Radioactive materials
Wet car cell batteries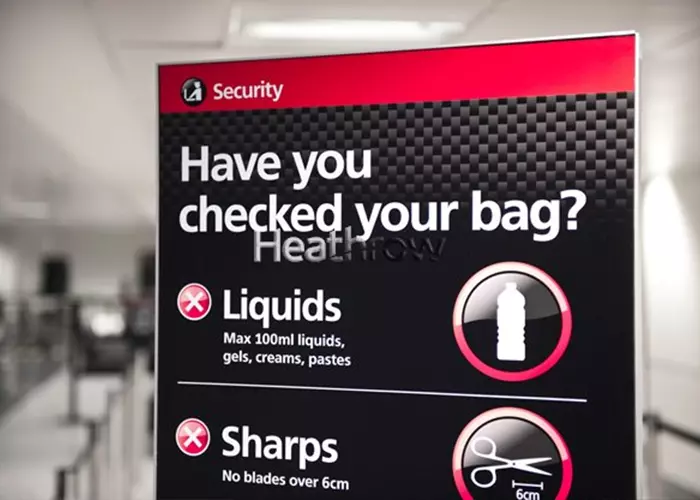 Can I take a coach between Heathrow Airport and Stansted Airport?
No direct coach service runs between Heathrow and Stansted. It is possible to travel by coach from Heathrow to London Victoria, and then from London Victoria to Stansted Airport. National Express run these services, and in total, the trip will take around three hours, at a cost of £24 (at the last review).
When travelling with my baby, what can I tale through?
What are the limits on liquids?
Each liquid container must hold no more than 100ml. All liquid containers must be held in a clear and resealable bag that is no larger than 20cm by 20cm. Liquids refer to items including foams, gels, pastes, cosmetics, perfumes, mousses, lotions and creams.
Are my medicines limited?
What are the limits on sharp objects?
As you would expect, there are limits on sharp items that you can take through security. You should avoid taking scissors, razor blades, lighters, fireworks, toy guns, replica guns, darts, pool cues, slingshots, sports bats, non-medical use needles, nails, hammers or screwdrivers.
Can I wrap gifts before I go through security?
---
We cover all the nearby airports
Our airport taxi service offers travel that is both fast and reliable. Pre-book up to three months in advance.
17,899 Happy customers
5

out of

5

(View All

17899

Reviews)

I booked 1ST Airport Taxis after trawling the web looking for a good deal, especially as we needed collecting at 05:00 to go to Luton, and then arriving back at 23:30! Most companies quoted about £50+ for the night collection.
Dianagh
I'm very sceptical about local taxis until I booked these guys. I travelled with my family, booked the 8-seater. I'd rate the overall experience 9/10. Cheers.
Jess Melendez