Passport Control
It is understandable that passengers need to pass through border control when entering or leaving the country, which means many passengers at London Luton Airport LLA should familiarise themselves with passport control.
There are marked lanes for different types of passports, including:
e-Passports
EU Passports
Non-EU Passports
All passengers are encouraged to read the signage, and this will help people to find the right line for their type of passport. If every passenger takes this step, the process will be completed faster.
Travellers should note they will make their way through passport control faster with a passport than by presenting an ID card.
Prepare yourself to have your identity checked
At border control, your passport or identity card will be checked, and you should:
Have your passport or ID card to hand, if it is held in a wallet or holder, please remove it
You should remove items such as sunglasses, headphones, hats or face coverings
If you travelling as a family, you should make your way through passport control as a family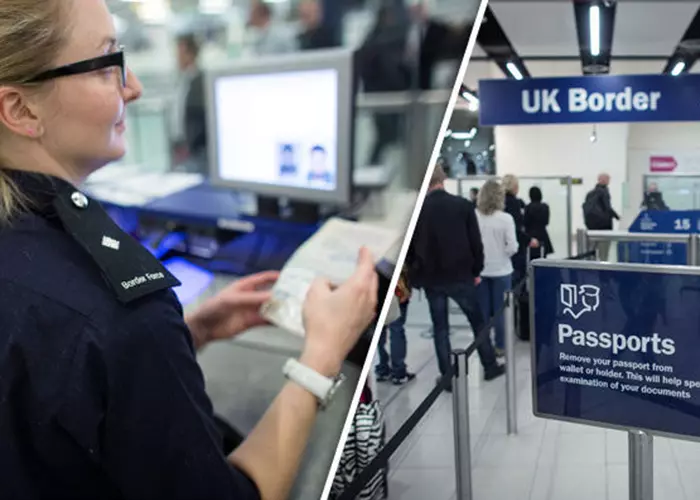 Border control info Luton Airport LLA - FAQs
Are you using an e-Passport?
e-Passports contain a chip which holds data about the holder, and you can access the eGates if you are from one of the following countries or regions:
UK
USA
Australia
Canada
EEA countries including Norway
EU
Iceland
Japan
Liechtenstein
New Zealand
Singapore
South Korea
Switzerland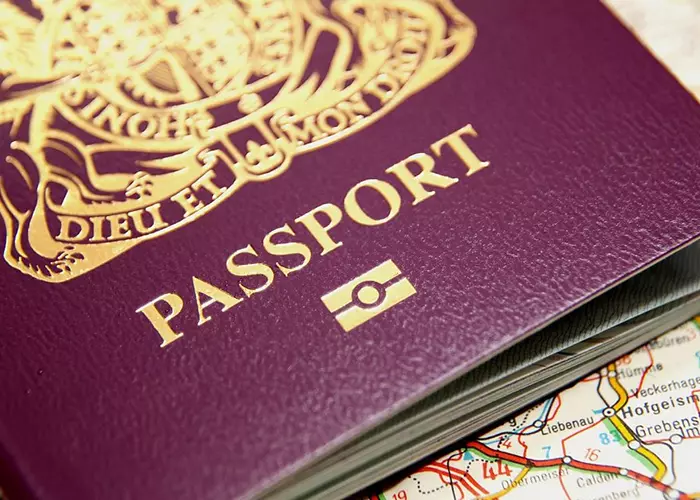 Your passport should have a biometric symbol on the front of it, and you should be over 12 years old, and accompanied by an adult if you are under 18 years old.
You will still need to see an immigration officer if you are:
You are coming for short term study or certain types of work
A family with children under 12 years old
An EU traveller with a national identity card
What about other passport holders?
If you are not eligible to use these eGates, or you would rather not use them, you should wait in line for the next available border force officer. You will see signs for EU Passport and Non-EU Passport lanes, and you should follow the option that is right for your requirements.
The Government offers advice for families making their way through border control
Any group travelling with a child, under the age of 18, where the parent isn't present, or the child's name is different from the parent, it is likely that passport officers will ask a few questions to establish the relationship between the adult and child.
This is likely to be frustrating for travellers looking to pass through border control as effortlessly as possible, but it is a necessary part of the border control service. You will find that border control staff will look to pass you through as quickly as they establish the relationship between the adult and child.
To facilitate the process, the adult should carry copies of:
A birth or adoption certificate which details the relationship between the adult and child
A marriage or birth certificate for parents who hold a different surname from the child
If you aren't the parent of the child, you should carry a letter from the child's parent(s) which states you have authority to travel with the child
Are you up to date with current regulations?
At the time of creating this guide, we are still dealing with the pandemic. This has changed the way people go about their everyday life, and so many aspects have changed from what people are used to.
If you are arranging your first trip to Luton Airport since the start of the pandemic, please review the airport's website or social media channels. If there is any fresh information or guidance on offer to travellers, it will be available here, and you should follow the most up-to-date information.
Sometimes information can change quickly, and this is especially true when it comes to travel plans. No matter where you are flying to, it is helpful to be up to date when it comes to regulations, but if you have any doubts or concerns, please speak to a member of staff.
You will find the team at London Luton Airport LLA are fully trained, and are more than happy to offer guidance and support, whatever your question.
---
We cover all the nearby airports
Our airport taxi service offers travel that is both fast and reliable. Pre-book up to three months in advance.
17,887 Happy customers
5

out of

5

(View All

17887

Reviews)

I booked 1ST Airport Taxis after trawling the web looking for a good deal, especially as we needed collecting at 05:00 to go to Luton, and then arriving back at 23:30! Most companies quoted about £50+ for the night collection.
Dianagh
I'm very sceptical about local taxis until I booked these guys. I travelled with my family, booked the 8-seater. I'd rate the overall experience 9/10. Cheers.
Jess Melendez