Baggage Information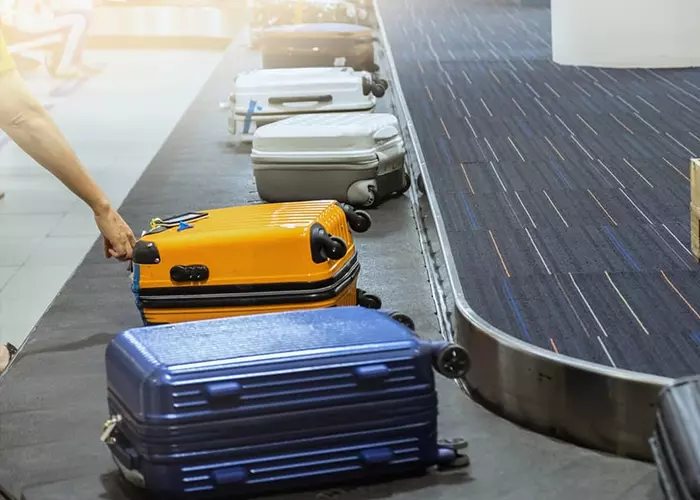 Getting away can be exciting, but sometimes there are struggles to overcome when you fly. There is a lot of help on offer at Heathrow Airport, which is ideal if you have a lot of baggage to attend to, but it is vital you know what help is available before you arrange your trip.
Excess Baggage Heathrow Airport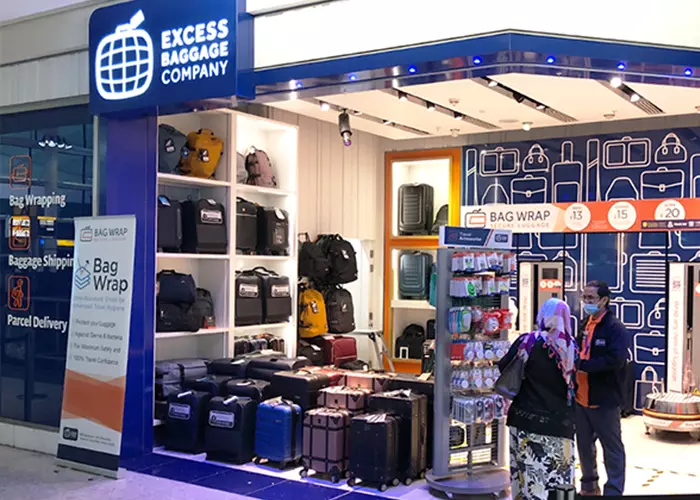 Exceeding your baggage allowance can be costly, and many people would prefer to avoid paying the extra cost. This is where the Excess Baggage Company can help. If you need to leave items behind, they offer a service where they charge £12.50 per item per 24 hours, and then an additional £5 for every additional 24 hours.
You can also arrange luggage shopping, courier services, bag wrap or buy luggage and travel goods from this company, hand if you need last-minute help.
Heathrow Baggage Information - FAQs
What do I do if I lose luggage at Heathrow Airport?
Given the stress associated with flying, many people find it hard to be fully focused on everything when they are in an airport or when flying. If you lose your baggage in the airport, or it has been lost or delayed during the flight, it is important to contact the airline as soon as you can.
As an example, if British Airways are your airline, their lost luggage section is found at the arrivals desk, which is close to the baggage reclaim area.
Be prepared to:
Complete a lost baggage report describing the model, make and colour of your baggage.
Give them your baggage tag receipt to aid British Airways in finding your luggage.
Exchange contact numbers and you will also be given a tracking reference number.
When your baggage is found, you will be contacted as quickly as possible. You will also find that some airlines, including British Airways, provide you with a baggage tracking service, which will help you track the progress of your luggage. It is also possible to report delayed or missing luggage online.
Are there trolleys for use in Heathrow Airport?
You will find luggage trolleys throughout Heathrow Airport, and there is no charge for using these trolleys. You should find numerous trolleys available in the baggage reclaim area and in the departures area. Trolleys can be used all the way to the car park, the bus stop and train station, but trolleys cannot be taken through security control at Heathrow Airport.
Where is the lost property office at Heathrow Airport?
Is there a porter service at Heathrow Airport?
Some passengers require additional support at Heathrow Airport, and you will be pleased to know there are porters on hand to help. To arrange this service, you should speak with a customer host for guidance when you arrive at Heathrow Airport.
This service is free for some passengers, notably:
This service is free for some passengers, notably:
Passengers with special needs
Elderly passengers
If you are not one of these groups mentioned above, it costs £20 if you would like to hire a porter.
---
We cover all the nearby airports
Our airport taxi service offers travel that is both fast and reliable. Pre-book up to three months in advance.
17,887 Happy customers
5

out of

5

(View All

17887

Reviews)

I booked 1ST Airport Taxis after trawling the web looking for a good deal, especially as we needed collecting at 05:00 to go to Luton, and then arriving back at 23:30! Most companies quoted about £50+ for the night collection.
Dianagh
I'm very sceptical about local taxis until I booked these guys. I travelled with my family, booked the 8-seater. I'd rate the overall experience 9/10. Cheers.
Jess Melendez