How to Choose a Luton Airport Courier Service
Did you know that we do more than offer taxi service? We also offer a courier service. If you need to have a parcel, letter, or package delivered, you might want to consider our Luton Airport courier service to help.
We can pick up the packages and have them delivered to where they need to go quickly and easily. We have a lot of advantages, but before you make a choice, it is essential to know what you should be looking for in courier services.
What Should You Look for in a Luton Airport Courier Service?
Before you choose the first courier service that you find, you need to make sure you are working with the one that can offer you what you need.
Do you need to have a package picked up at the airport, for example? Do you need to have same-day delivery? We can offer same-day delivery, but there are many services out there that are unable to provide you with this guarantee.
Be sure the company you are considering will be able to deliver the type and size of the package you have, as well. You also need to check the pricing and the other available services.
Now that you have an understanding of what an excellent courier service should be able to provide, you will be happy to know that we can provide everything you need. We stack up favorably to any competition out there, and we have excellent prices and service.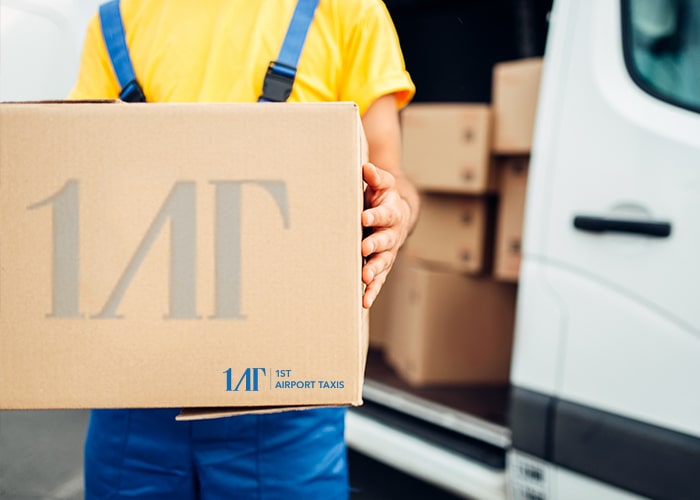 ---
Common Questions About Our Luton Airport Courier Service
Check out some of the frequently asked questions customers ask about our courier service to see if it is right for you.
What Payment Forms Are Accepted?
You will be able to pay using major credit cards or debit cards, or you can choose to pay with cash.
Who Will Be Driving?
You do not have to worry about the safety of your package. We have professional drivers taking care of the delivery.
Can the Package Be Collected on the Same Day?
Yes, we can pick up the package on the same day that you put in your request, just like we offer same-day delivery.
What is Needed?
You need to provide the parcel details, address for the pickup and delivery, and method of delivery.
Instead of worrying about how you are going to have your package delivered, you can put your trust in our Luton Airport courier service. Get in touch with us today.
---
We cover all the nearby airports
---
20,120 Happy customers
5

out of

5

(View All

20120

Reviews )

Met this company's driver at the airport for pickup. So, I decided to book one with them. interestingly, they are more inexpensive than they present on the website. Good service.
Tatiana Shively
It's a fine company. Everyone went smooth. I travelled from Birmingham Airport to Edlesborough. I must say the punctuality & pricing is simply great. See you guys next weekend. Cheers.
Jason Mcwilliams