Why Book a Transfer

Meet & greet
Your driver will be waiting to meet you no matter what happens

Cost-Effective
Enjoy a high-quality transfer experience at exceptionally low prices

Timely
We ensure that you will get picked up right after your flight lands

Door-to-Door
For complete peace of mind we'll take you directly to your hotel door
Luton Parkway Station to Letchworth Garden City
Utilise the most advanced online booking platform for pick-up from Luton Parkways Station to Letchwork Garden City. With 1ST Airport Taxis, you can track your ride and share your ETA with family and friends for extra safety and security.
We also send digital email receipts so that you can keep a record of your expense conveniently. We proudly present our huge range of services devised to ensure safety, comfort and peace of mind.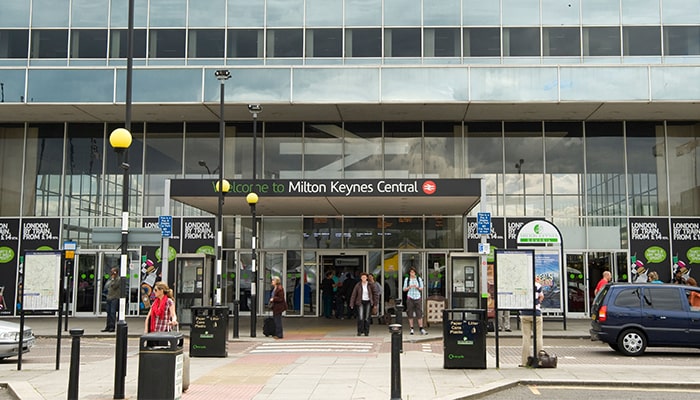 Letchworth Garden City to Luton Parkway Station
We deliver the most trustworthy, friendly and secure pick-up service from Letchworth Garden City to Luton Parkway station. As Letworth's most famous taxi company with hundreds of 5-star customer reviews, 1ST Airport Taxi offers a punctual and professional taxi service 24/7 and 365 days a year.
We have a team of experienced drivers with clean vehicles of your choice. If you want a guaranteed pick-up at an affordable price, you can contact us anytime and book a ride online.
The best taxi services in the Letchworth Garden City
As one of the most reputable Taxi services in North Herts, we offer unrivalled taxi service for leisure and business travellers in the area.
Here are some other services provided by us:
Vehicles from 4-seaters to 8-seaters
Affordable prices and great value for money on every occasion
24/7 support – always here for you
98% customer satisfaction rate
Easy payment methods
1200 bookings every day
---
What is a baby/booster seat? 1ST Airport Taxis providers baby seats for all age children on board are seated on baby seats. 1ST Airport Taxis in Letchworth Garden City...

1ST Airport Taxis installed flight monitoring systems you don't need to worry if your flight delays we tracking your flight live in order to provide you prompt airport pick-up...

What is meet and greet service? Meet and Greet are the type of specially requested by passengers who don't want to waste time looking for taxis after landing at the airport...
---
How Much Will A Taxi From Luton Parkway Station To Letchworth Garden City Cost?
Below you will find our fixed prices for taxi journeys from Luton Parkway Station to Letchworth Garden City
| Vehicle Type | Passenger Capacity | Luggage Capacity | Single Trip | Return Trip |
| --- | --- | --- | --- | --- |
| Saloon Vehicle | 4 Passengers | 2 Large Cases / 2 Small Cases | £59 | £118 |
| Business Class Vehicle | 4 Passengers | 2 Large Cases / 2 Small Cases | £73 | £146 |
| MPV vehicle | 5 Passengers | 4 Large Cases / 3 Small Cases | £76 | £152 |
| 8 Seater Minibus | 8 Passengers | 6 Large Cases / 8 Small Cases | £87 | £174 |
| 16 Seater Minibus | 16 Passengers | 10 Large Cases / 16 Small Cases | £185 | £370 |
*The aforementioned Letchworth Garden City Airport Taxi prices are from January 2021 onwards. 1ST Airport Taxis LTD
---
Frequently Asked Questions
Can I book a ride for a location between the Luton Parkway Station and Letchworth Garden City?
You can book your ride anywhere from Luton Parkway Station to Letchworth Garden City, particularly Stansted, Heathrow, London City, Gatwick and Luton airport.
Do you accept payments online?
Many customers think that all of the Letchworth taxis accept cash payments only. But we realise that customers nowadays don't carry cash, and for that reason, we accept card payments, in-car chip and invoicing for business travellers.
Is it compulsory to practice social distancing in Letchworth Garden City?
The social distance requirement in Letchworth Garden City is 2 metres.
---
We cover all the nearby airports
---
20,094 Happy customers
5

out of

5

(View All

20094

Reviews)

Met this company's driver at the airport for pickup. So, I decided to book one with them. interestingly, they are more inexpensive than they present on the website. Good service.
Tatiana Shively
It's a fine company. Everyone went smooth. I travelled from Luton Parkway Station to Letchworth Garden City. I must say the punctuality & pricing is simply great. See you guys next weekend. Cheers.
Jason Mcwilliams