Regular Pickup Procedure
For a regular pickup, you will need to make your way over to the London Luton Airport Pickup & Drop off point. This point is located at the ground floor of the Terminal Car Park 2. It is around 200 yards away from the arrivals hall so it will only take you up to a maximum of 5 minutes to get there.
There are plenty of signs posted all around the airport and the arrivals hall pointing you towards its direction. When you leave the arrivals hall, follow the signs that are posted around and make your way over to this pickup & drop off point where your driver will be waiting. If you still cannot find your way, your driver will call you and direct you towards his location.
Your driver will be monitoring your flight, and he will also call as soon as you land to let you know he is ready to pick you up. You will also receive a track-and-trace link on your phone along with the driver's vehicle details when you land so you can see your drivers location at all times and easily find him.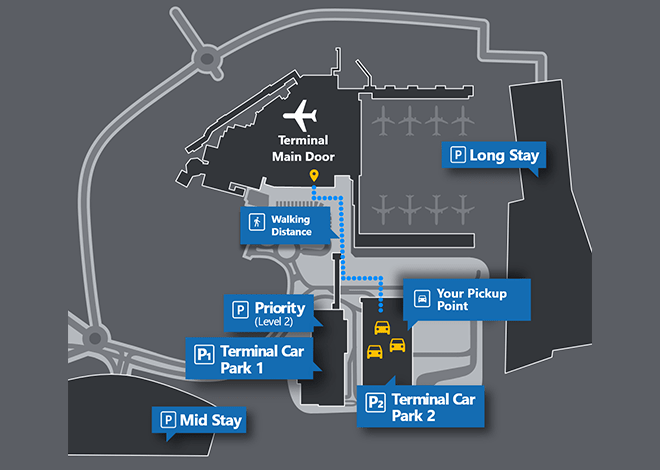 Meet and Greet Pickup Procedure
For a meet & greet pickup, we will be monitoring your flight, so your driver and us know the exact moment it lands. Your driver will park his car nearby and make his way over to the arrivals hall where you will be coming out off. We are constantly monitoring your flight in case of any unfortunate delays or mishaps our drivers will go inside the arrival hall within 25 minutes of the plane landing with a name board
Your driver will wait for you at the arrivals hall while holding up a board with your name written onto it so you can find him. You will then leave the arrivals hall, find your driver and greet him. Your driver will handle any luggage you have and will escort you to his vehicle where he will then take you to your destination.
Baby Seat

What is a baby/booster seat? 1ST Airport Taxis providers baby seats for all age children on board are seated on baby seats. 1ST Airport Taxis is the only taxis company in Luton... Read More Info

Flight Monitoring

1ST Airport Taxis installed flight monitoring systems you don't need to worry if your flight delays we tracking your flight live in order to provide you prompt airport pick-up... Read More Info

Meet & Greet

What is meet and greet service? Meet and Greet are the type of specially requested by passengers who don't want to waste time looking for taxis after landing at the airport... Read More Info
---
We cover all the nearby airports
---
19,052 Happy customers
5

out of

5

(View All

19052

Reviews)

Met this company's driver at the airport for pickup. So, I decided to book one with them. interestingly, they are more inexpensive than they present on the website. Good service.
Tatiana Shively
It's a fine company. Everyone went smooth. I travelled from Birmingham Airport to Luton. I must say the punctuality & pricing is simply great. See you guys next weekend. Cheers.
Jason Mcwilliams