List of Hotels
Gatwick Airport is one of the leading airports in the UK, and is a well-known and popular option for London and the South East of England travel. Gatwick Airport is one of the busiest airports in Europe, serving around 46 million passengers each year.
It isn't a shock to find many people need accommodation when travelling from Gatwick Airport, and there is a wide range of hotels around Gatwick Airport.
Travellers often need to stay close to the airport
If you need to stay close to the airport for your early morning flight, make sure that a hotel near Gatwick is on top of your list. By staying there in advance, not only will it give you time for rest but it can also ensure safety with an easy and quick commute from check-in, straight through security before boarding by 7:30 AM! There are plenty of hotels nearby so all budgets and travel requirements should be able to find something perfect close at hand.
BLOC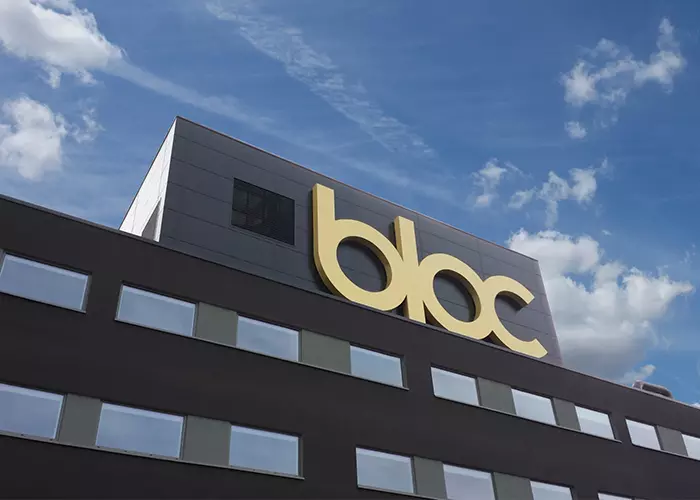 BLOC is found in the South Terminal, so if you need to be close to the airport, this is an excellent option. There is close to 250 rooms in this hotel, so you should be able to relax, and make your way to the check-in without any great stress or fuss.
Hampton by Hilton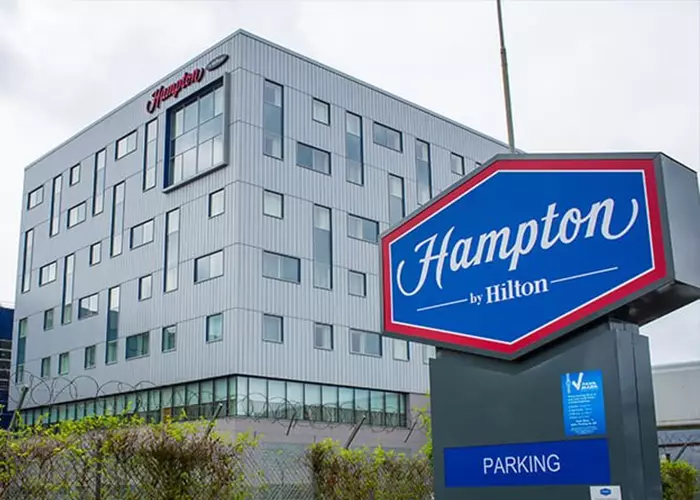 Hampton by Hilton is connected to the North Terminal, which means you can relax, get a good night's sleep and make your way to the check-in desk in a good mood, and feeling well-rested.
Hilton London Gatwick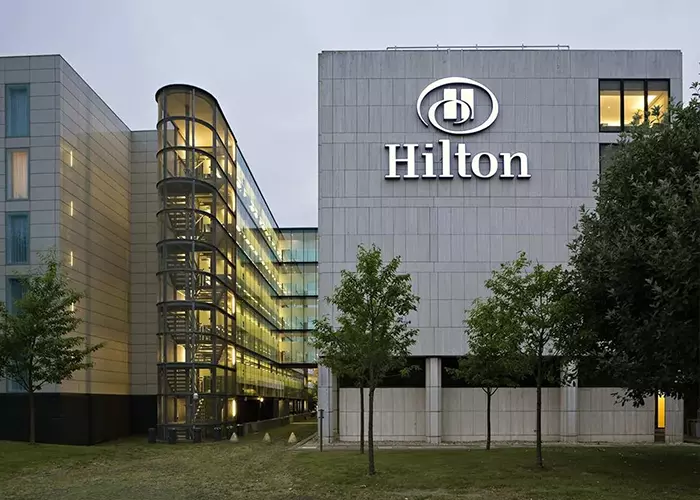 There is also a Hilton in the South Terminal, so no matter where you are flying out of, you can stay in one of the most famous names when it comes to hotels. As you'd expect, this Hilton is capable of offering a warm welcome to all guests; and there is a business centre, a 24-hour gym, bars, restaurants, a hair salon and meeting spaces.
Premier Inn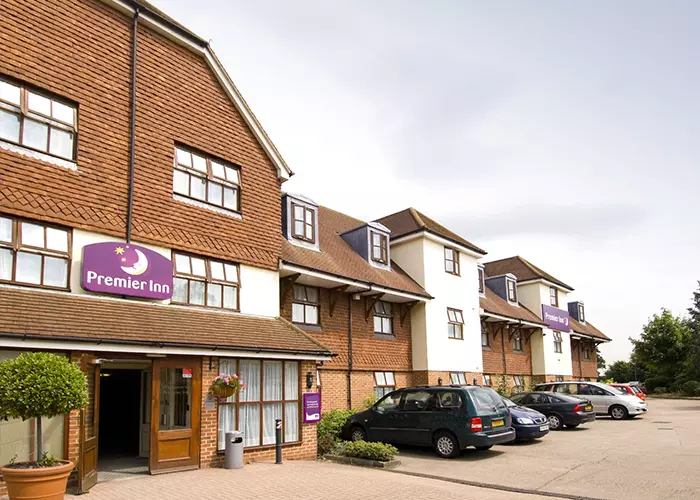 The Premier Inn sits directly opposite the North Terminal main entrance, so it is an excellent option for guests looking to save time. The hotel has a business lounge, it offers express check-in, and you can enjoy a Costa coffee from the shop, as well as eating and drinking at the bars and restaurants.
Sofitel London Gatwick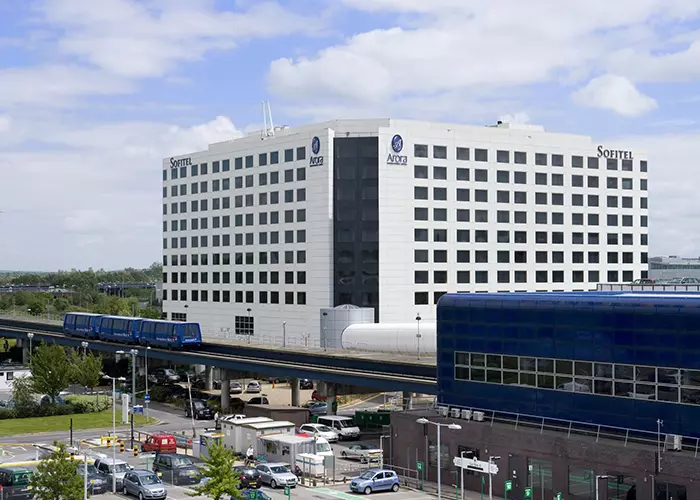 The Sofitel is a four-star option in the North Terminal, focusing on delivering a luxurious setting and easy-access rooms for all guests.
This four-star hotel is located at our North Terminal and also within easy access of the South Terminal. The hotel also has a range of luxurious suites, family rooms and easy-access rooms.
YOTELAIR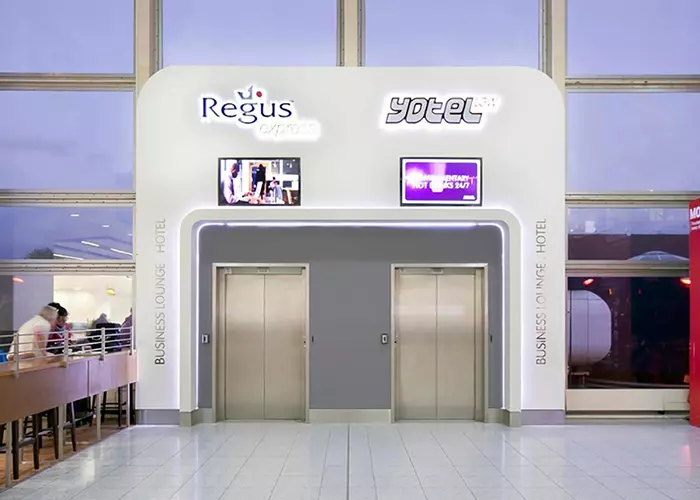 Located in the South Terminal, this hotel offers rooms for four hours or overnight. You can choose between premium or standard rooms, and this provides an excellent budget option if all you need is a space to sleep or relax.
Of course, travel between the North and South Terminal is fast and easy thanks to the shuttle service, so all the hotel options at Gatwick Airport are suitable, no matter where you are flying out of.
Map and Directions - FAQs
Will my hotel arrange a shuttle transfer to Gatwick Airport?
With many of the hotels at Gatwick Airport located inside the Terminals, you don't need to worry about arranging a shuttle service.
However, if you are slightly out, you will find most hotels will gladly provide you with this service.
Will my hotel provide me with an early morning alarm call?
If you don't want to miss your flight, it makes sense to book an early morning alarm call at your hotel. You'll find all the hotels are more than happy to provide this service for you, so please request this support if required.
Will my hotel offer me a breakfast before I head to Gatwick Airport?
Breakfast is the most important meal of the day, but if you have an early start, it is sometimes difficult to find a suitable meal or snack. Many of these hotels are more than happy to provide you with something on the go if required, so if you have a special request, please let them know.
Are there affordable hotels near Gatwick Airport?
The abundance of airports in and around Gatwick Airport means there is something for every budget. Whether you are looking to stay in a luxurious hotel or you are keen to save money, there will be an option for everyone.
---
We cover all the nearby airports
Our airport taxi service offers travel that is both fast and reliable. Pre-book up to three months in advance.
21,887 Happy customers
5

out of

5

(View All

21887

Reviews)

I booked 1ST Airport Taxis after trawling the web looking for a good deal, especially as we needed collecting at 05:00 to go to Luton, and then arriving back at 23:30! Most companies quoted about £50+ for the night collection.
Dianagh
I'm very sceptical about local taxis until I booked these guys. I travelled with my family, booked the 8-seater. I'd rate the overall experience 9/10. Cheers.
Jess Melendez