List of Hotels
One of the things going for Stansted Airport is its location, close to London, but also conveniently situated for many towns and cities in England. While many passengers are able to drive or use public transport to arrive at Stansted Airport in good time for their flight, this isn't the case for every traveller.
Some travellers need to stay close to the airport
Some people, perhaps with an early flight, or with a lot to take care of and who wish to lower their stress levels when flying, want to be closer to the airport before they set off on their trip. For these travellers, and a whole lot more, Stansted Airport hotels provide comfort and convenience which makes travelling a lot easier.
We have compiled a list of hotels close to Stansted Airport. As you will see, there are many local hotels to choose from, which should ensure there is something for every budget or travel requirement.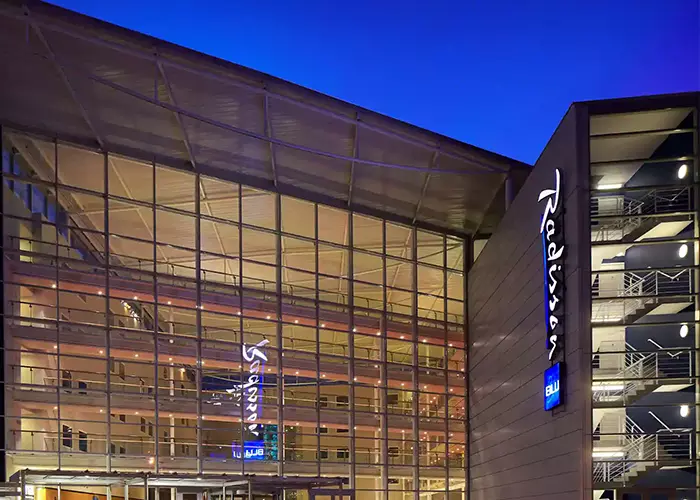 Radisson Blu Hotel London Stansted Airport
If you are looking for a hugely convenient hotel at Stansted Airport, the Radisson Blue is an excellent choice. The hotel is connected to Stansted via a covered walkway, and it is also located next to the train and bus stations. Whether you are coming or going, and no matter where your next destination is, you will find the Radisson Blu hotel to be an excellent choice.
As you'd expect from such a well-established name in the hotel sector, travellers of all ages are catered for here. You will find business class rooms, and there is an excellent range of food and drink on offer.
Anyone keen to enjoy the finest comfort and luxury when travelling will find that the Radisson Blu is a brilliant choice.
Hampton by Hilton Stansted Airport Hotel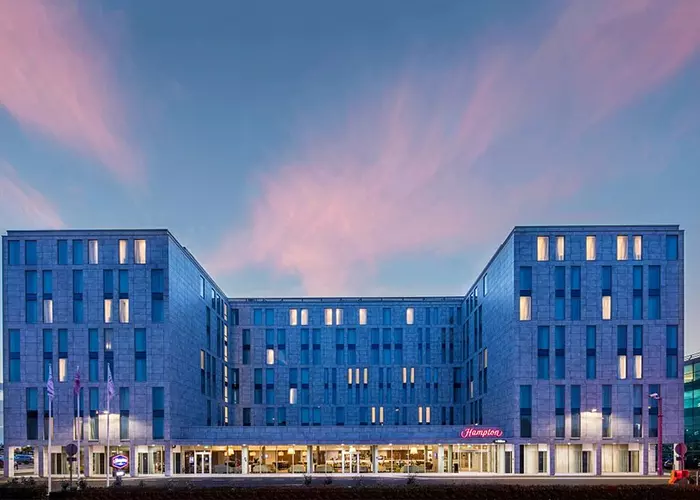 Hilton is another hugely popular name when it comes to hotels, and this is another fantastically well-located airport. The Hilton is located within the perimeter of Stansted Airport, and there is a bus transfer on offer for passengers who have no time to waste.
With a buffets breakfast available from 4pm, this is a tremendous hotel for people with an early start.
Premier Inn Stansted Airport Hotel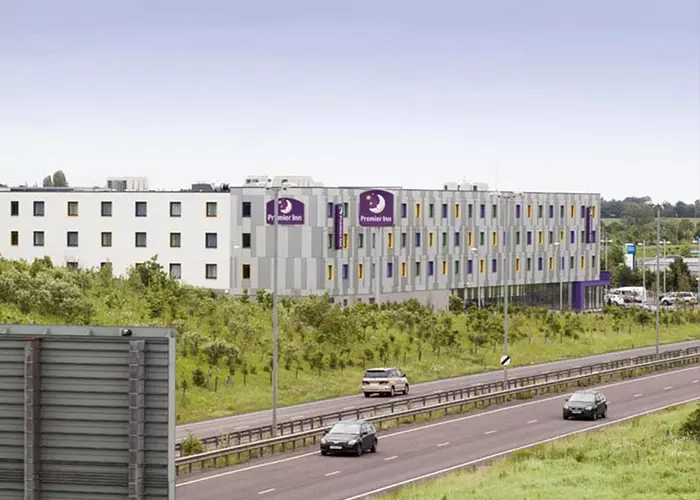 You can expect a premier service for an affordable price at the Premier Inn, ideal for travellers on a slight budget but who still wants to receive a good standard of service. Whether you are around early in the morning or late at night, there are dining options to ensure you are well-fed and watered.
Holiday Inn Express Stansted Airport Hotel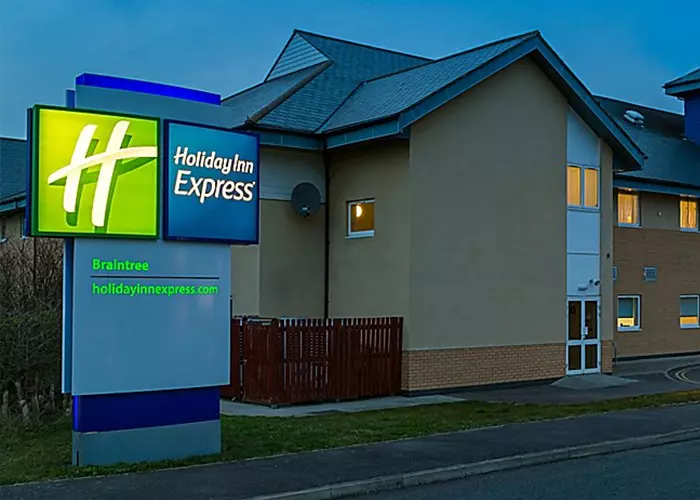 There is more than one Holiday Inn option around Stansted Airport, so make sure you choose the right one. The Holiday Inn Express is slightly further away than the Hampton by Hilton, but it is so close to the airport that you wouldn't feel you were travelling any great distance.
With plenty of business facilities, and a very early morning breakfast buffet, you should find that this is an affordable option which meets your needs.
Stansted Airport Lodge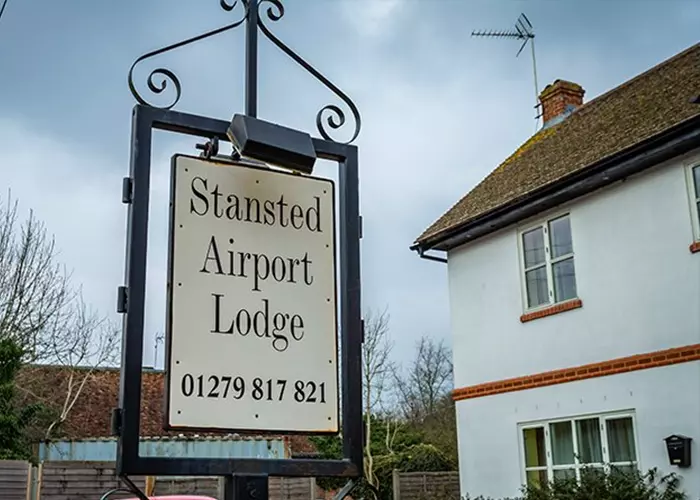 Sometimes you would rather avoid big chains who provide the same standard of service everywhere you go. For some travellers, that becomes impersonal after a while, which is why this modest B&B will appeal to many people.
There are only 11 rooms, so you are well looked after, and the Lodge is rightly proud of the home-cooked breakfast service they dish up in the morning.
De Salis Hotel Stansted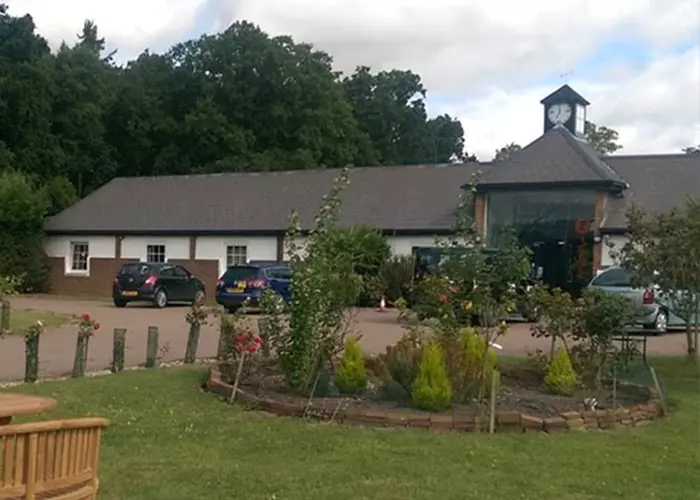 Of course, sometimes you want to push the boat and what says elegance more than having a 9-hole golf course attached to the hotel! With a gym and jacuzzi room on offer, this is a hotel that helps you stay active and relaxed around your stay.
So if you are looking for a stay that is a little bit different, this might be exactly what you are looking for.
Ramada London Stansted Airport Hotel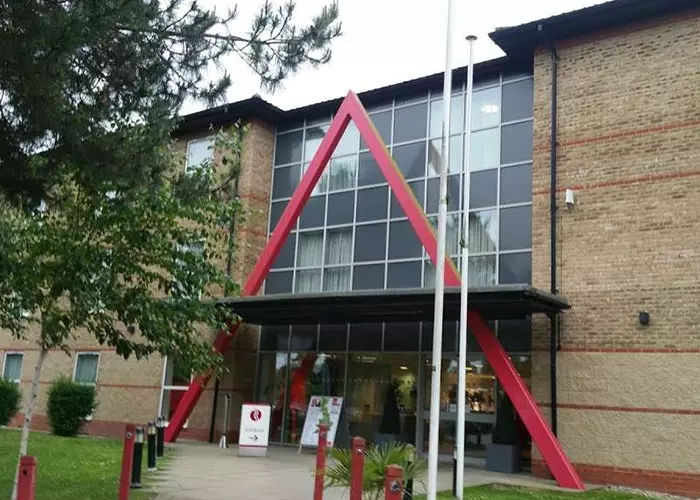 A ten-minute drive from the airport is perfectly acceptable for many travellers, and the Ramada London Stansted is likely to foot the bill as an excellent option for many travellers.
This hotel is just off the M11, and the reviews indicate a warm and friendly welcome is in store for all guests.
Days Inn Stansted Airport Lodge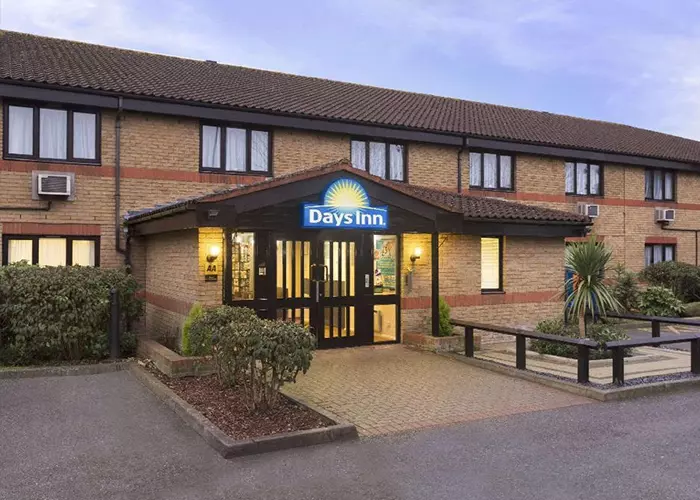 An interesting thing about the Days Inn is that they are known for welcoming travellers with pets! It costs just £5 to say with up to two animals, making this a hotel option with a difference.
That aside, you will receive a great standard of service in this comfortable airport, offering you the chance to stay close by without breaking the bank.
Travelodge London Stansted Airport Hotel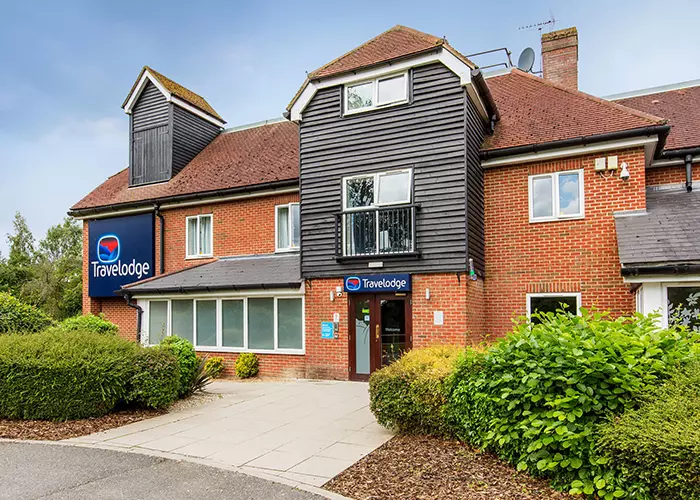 At just three miles from the airport, the Travelodge is well placed to help people break up their journey. There are very efficient transport links to the heart of London, and many travellers trust the Travelodge brand.
Hotels Around Stansted Airport - FAQs
Will my hotel arrange a shuttle transfer to Stansted Airport?
For the hotels where you cannot walk directly to Stansted Airport, you will find that most hotels will happily offer a shuttle service.
Are there affordable hotels near Stansted Airport?
Understandably, some of the hotels in or around Stansted Airport charge a premium price, a cost many travellers are happy to pay. However, there are many nearby airports which are available at a more affordable price, so you don't need to break the bank to make your trip easier.
Will my hotel offer me a breakfast before I head to Stansted Airport?
A consistent trait of the services provided by the hotels close to Stansted Airport is the early start of the breakfast service. If you are up at four am, you will find a buffet service on offer at most of these local hotels, so you can start your day in the right manner, even if it is very early.
Will my hotel provide me with an early morning alarm call?
Given many travellers booking a stay in an airport hotel have an early morning flight, you'll find most hotels are more than happy to provide you with an early morning alarm call if required.
---
We cover all the nearby airports
Our airport taxi service offers travel that is both fast and reliable. Pre-book up to three months in advance.
21,887 Happy customers
5

out of

5

(View All

21887

Reviews)

I booked 1ST Airport Taxis after trawling the web looking for a good deal, especially as we needed collecting at 05:00 to go to Luton, and then arriving back at 23:30! Most companies quoted about £50+ for the night collection.
Dianagh
I'm very sceptical about local taxis until I booked these guys. I travelled with my family, booked the 8-seater. I'd rate the overall experience 9/10. Cheers.
Jess Melendez