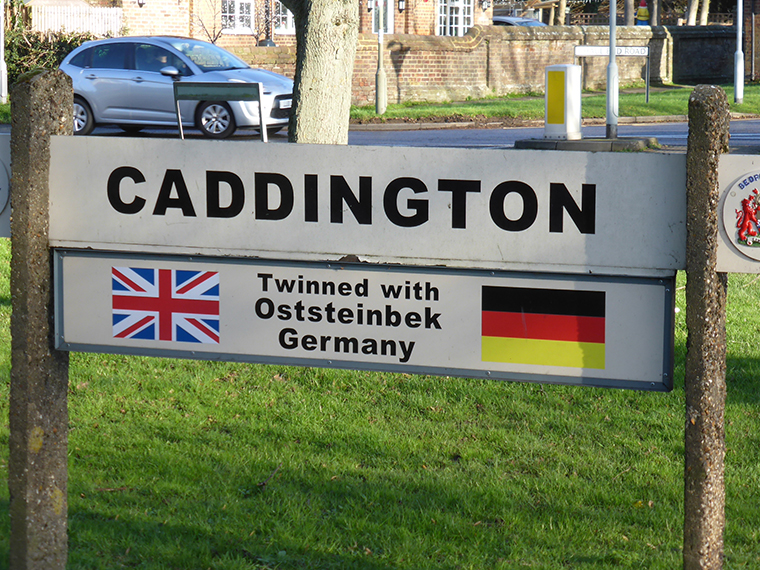 Getting to and from Caddington, Luton, UK
1ST Airport Taxis is an outstanding and preeminent choice for routine travelling. Whether you have a flight to catch from Caddington nearby airports or need a private car to attend an event, we are just a few minutes away from you. Our exemplary taxis in Caddington includes Caddington Airport Taxis, Caddington Taxis & Airport Transfers, and Caddington Private Hire.
We are an affiliated Luton taxis company with CRB checked and registered vehicles. Our drivers are licensed and have ample of professional experience. All the Taxis Luton Airport services that we offer are registered with Luton Borough Council.
How can I get to Caddington Luton?
You can get to Caddington, Luton by travelling in trains, buses, coaches, and in a taxi (1ST Airport Taxis).
---
How much will a taxi cost from Luton Airport to Caddington
Below are the prices (estimated) for a taxi to Caddington from Luton Airport
| Vehicle Type | Amenities | Single Trip | Return Trip |
| --- | --- | --- | --- |
| Saloon (4 Passengers) | 2 Small Cases / 2 Large cases | £15 | £30 |
| Business (4 Passengers) | 2 Small Cases / 2 Large cases | £22 | £44 |
| MPV (5 Passengers) | 3 Small Cases / 2 Large cases | £22 | £44 |
| Minibus (8 Passengers) | 8 Small Cases / 8 Large cases | £25 | £50 |
The pricing mentioned above is from January 2018 onwards. 1ST Airport Taxis calculate Luton taxis fare from distance travelled, requested service, date, and time.
---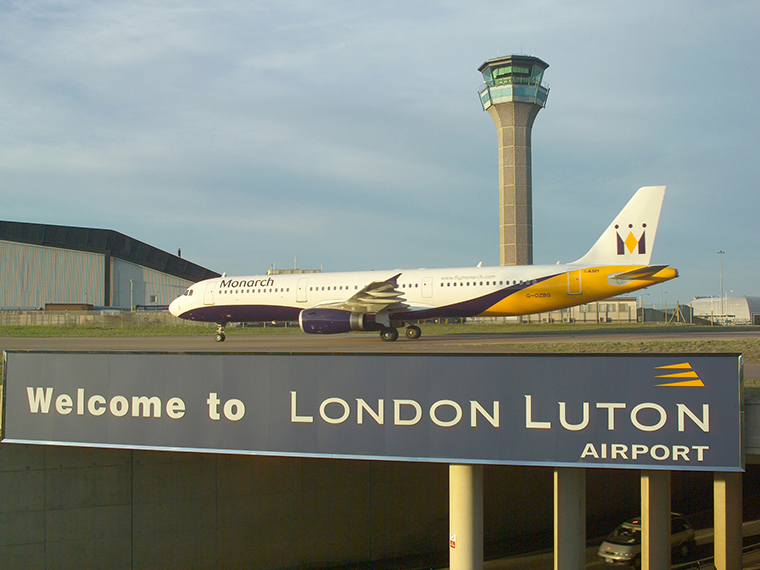 Nearest Airports to Caddington Luton
Caddington is a picturesque and beautiful village in Bedfordshire that's famous for having Caddington F.C, All Saints, Church of England, St Thomas Apostle, with an annual village show held in September every year. Caddington is just 2.6 miles (7 minutes) away from Luton. Following are the closest airports to Caddington, Luton, Bedfordshire, UK.
London Luton Airport – The distance between Luton Airport LU2 9LY and Caddington is 5.1 miles (10 mins) via New Airport Way/A1081 and Newlands Road by car.
London Heathrow Airport – The distance between Heathrow Airport TW6 and Caddington is 36.8 miles (42 mins) via M25 to Terminal 3 by Car.
Postcodes of Caddington
Following are the first 3-Digit Caddington Postcodes: LU1, LU4, LU5, LU6
---
Caddington Airport Transfer
1ST Airport Taxis is a number one taxis Caddington provider with 24/7 taxis to nearby airports from Caddington. Our remarkable Caddington taxis include Caddington Taxis Airport & Transfers, Airport Caddington Taxis, Airport Taxis in Caddington. We understand how annoying it can be to wait for a taxi at the airport, that's why we have Caddington Meet and Greet Airport service that comes with an opportunity to book rides before landing to the airport. We also provide on-request baby seats to families. All the cars we have are equipped with GPS tracking devices and flight monitoring systems that double the fun of Caddington Taxis Airport.
How to get to Caddington Luton
Getting to and from Caddington is indeed secure and reliable now. Whether you need a ride for getting to the airport from Caddington or looking for a cheap taxi for getting from the airport to Caddington, following Caddington transport guide may help individuals in travelling.
Travel to Caddington Luton by Train – Book tickets of trains to Caddington, Luton from any train station that stops at Luton Train Station LU1 2LT, Luton Airport Parkway Station LU1 3JH, and Leagrave Train Station LU4 9BA.
Travel to Caddington Luton by Bus/Coach – Use the following bus stations near Caddington, Luton to reach the village: Winchfield LU1 4NE, Manor Road LU1 4HF (Stop B), Manor Road LU1 4EB (Stop A), Caddington Village School LU1 4JE and few others.
Travel to Caddington Luton by Taxi – One of the best and excellent commute to and from Caddington, Luton, UK is a taxi. You can book a taxis to and from Caddington, Luton from anywhere around Bedfordshire by Luton Airport Taxis at quite affordable rates.
---
We cover all the nearby airports
London City Airport

Stansted Airport

Heathrow Airport

Gatwick Airport
---
1,940 Happy customers
4.9

out of

5

(View All

1940

Reviews )

Booked taxis twice, have to say, saved me from missing the flight. There aren't much of taxis in Caddington, the driver came all the from Luton to pick me up, showed at my door after 5 mins from booking, it's a great taxi company, recommended!
Herb Raley
Excellent Caddington Taxis service, we had a flight from Luton Airport 3 in the morning, the driver was friendly, to be honest, we weren't expecting any taxis as it was too late. The taxi driver turned out to be friendly, thanks 1ST Airport Taxis.
Graig France
---