Why Book a Transfer

Meet & greet
Your driver will be waiting to meet you no matter what happens

Cost-Effective
Enjoy a high-quality transfer experience at exceptionally low prices

Timely
We ensure that you will get picked up right after your flight lands

Door-to-Door
For complete peace of mind we'll take you directly to your hotel door
Milton Keynes Station to Silverstone Racecourse
We offer our services to you to take you to the admirable and remarkable Silverstone Racecourse in Towcester NN12 8TN from Milton Keynes Central Station at the least cost conceivable.
Pre-book a cab with us presently to guarantee yourself a soothing and comfortable trip to Silverstone Racecourse.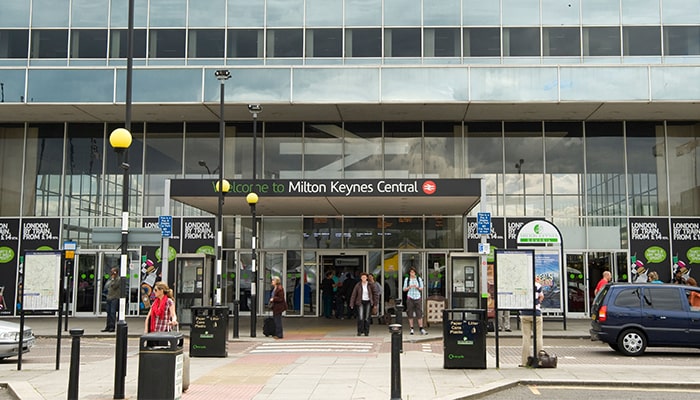 Silverstone Racecourse to Milton Keynes Station
We too offer the opportunity to book return ventures with us so you'll be able to get back to Milton Keynes Central Station with ease with one booking and a set affordable price.
To book your taxi with us at 1ST Airport Taxis within the speediest way conceivable, head straight over to our site and fill in our booking Application to have your cab saved.
On the other hand, you'll be able to call us on 01582 33 44 44 to form bookings or for any inquiries, you may want to be answered around our administrations. Our advisors are accessible 24/7 and will continuously choose up the phone for you.
---
Baby Seat

What is a baby/booster seat? 1ST Airport Taxis providers baby seats for all age children on board are seated on baby seats. 1ST Airport Taxis is the only taxis company in Silverstone Racecourse... Read More Info

Flight Monitoring

1ST Airport Taxis installed flight monitoring systems you don't need to worry if your flight delays we tracking your flight live in order to provide you prompt airport pick-up... Read More Info

Meet & Greet

What is meet and greet service? Meet and Greet are the type of specially requested by passengers who don't want to waste time looking for taxis after landing at the airport... Read More Info
---
How Much Will A Taxi From Milton Keynes Central Station To Silverstone Racecourse Cost?
Below you will find our fixed prices for taxi journeys from Milton Keynes Central Station to Silverstone Racecourse
| Vehicle Type | Passenger Capacity | Luggage Capacity | Single Trip | Return Trip |
| --- | --- | --- | --- | --- |
| Saloon Vehicle | 4 Passengers | 2 Large Cases / 2 Small Cases | £51 | £102 |
| Business Class Vehicle | 4 Passengers | 2 Large Cases / 2 Small Cases | £64 | £128 |
| MPV vehicle | 5 Passengers | 4 Large Cases / 3 Small Cases | £66 | £132 |
| 8 Seater Minibus | 8 Passengers | 6 Large Cases / 8 Small Cases | £74 | £148 |
| 16 Seater Minibus | 16 Passengers | 10 Large Cases / 16 Small Cases | £136 | £272 |
*The aforementioned Silverstone Racecourse Airport Taxi prices are from January 2020 onwards. 1ST Airport Taxis LTD
Flight Monitoring
When you arrive at Luton Airport, you want everything to be as easy as possible and you don't have to wait forever just to be picked up.
We have business services for a range of vehicle types and we have a variety of needs that need to be met. Put our customer first, let your business, service, range and vehicle type have a need, we will see what we can do for you.
100% Customer Satisfaction Rate
We offer our customers various ways to book their trip, and if you wish, you can let us know when you book your trip.
For example, you can use our service via a phone app on your mobile phone or use an online page from your smartphone, Technology can give you the ability to track and communicate with your driver, call him to get in touch, have social contact, etc.
---
Frequently Asked Questions
How can I cancel my booking?
Disavowing your booking with us at 1ST Airport Taxis is straightforward and fair requires a few essential steps.
There are different approaches to cancel your booking:
You can visit our website and press 'manage booking'. From that point, you enter your booking details and tap cancel to have your booking dropped
Ring us on 01582 33 44 44 and let one of our experts know that you simply might need to cancel and they will do it promptly. You've got to have your booking reference number so we are able to find your booking
Drop us an e-mail at info@1stairporttaxis.co.uk together with your booking reference and let us know to us you need to cancel your booking.
Are your cars clean and sanitized to prevent the spread of Covid-19?
Indeed, all of our vehicles are totally cleaned after every single trip.
We ensure that going with is secured and safe as it can be so you'll be contempt with your cab ride.
---
We cover all the nearby airports
---
20,042 Happy customers
5

out of

5

(View All

20042

Reviews)

Met this company's driver at the airport for pickup. So, I decided to book one with them. interestingly, they are more inexpensive than they present on the website. Good service.
Tatiana Shively
It's a fine company. Everyone went smooth. I travelled from Milton Keynes Central Station to Silverstone Racecourse. I must say the punctuality & pricing is simply great. See you guys next weekend. Cheers.
Jason Mcwilliams