List of Hotels
Being so close to London, and easily accessible to areas north of the capital, makes Luton Airport a hugely popular airport for many travellers. A great number of people flying to and from Luton Airport can do so within easy reach of their home.
However, there will be many travellers who require additional assistance when travelling to or from Luton, and this is why a list of hotels around Luton Airport is of interest to many travelling parties.
Some travellers need to stay close to the airport
Some people, perhaps with an early flight, or with a lot to take care of and who wish to lower their stress levels when flying, want to be closer to the airport before they set off on their trip. For these travellers, and a whole lot more, London Luton Airport LLA hotels provide comfort and convenience which makes travelling a lot easier.
We have compiled a list of hotels close to Luton Airport. As you will see, there is a good number of local hotels to choose from, which should ensure there is something for every budget or need.
Holiday Inn Express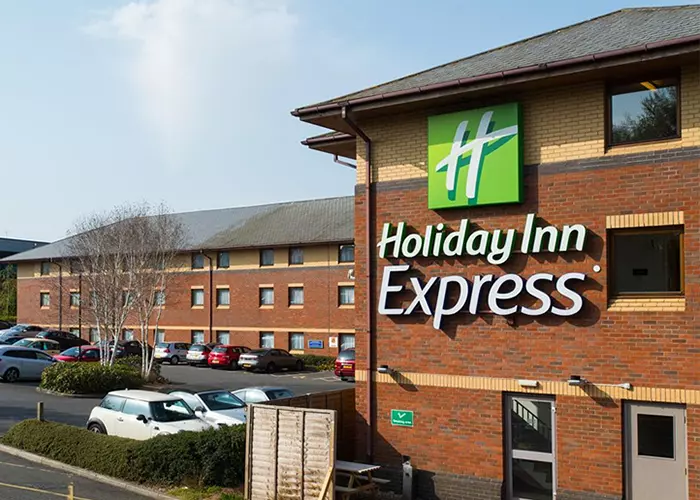 If you are looking for the airport that is the closest to Luton Airport, the Holiday Inn Express Hotel is the one for you. You might be interested to know that many of the rooms offer great views of the runways, and you will definitely be pleased to learn that all rooms feature double glazing!
Ibis Luton Airport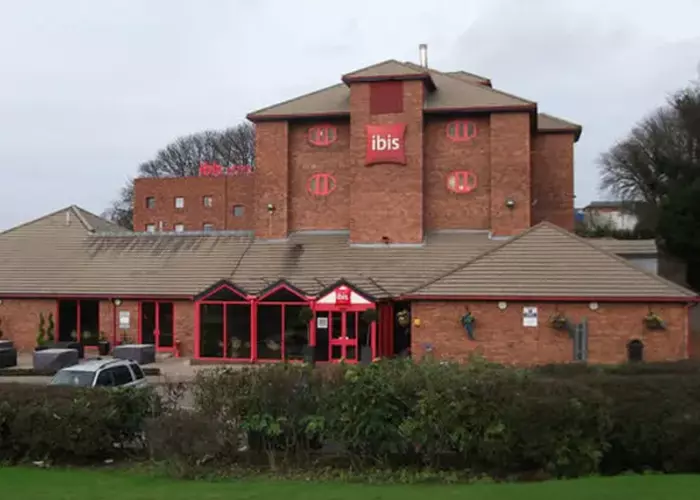 The Ibis hotel at Luton Airport is located on site, and it is a close second when it comes to being the closest hotel to the airport. If you are looking for tremendous value for money in a modern setting, Ibis is a name that many travellers trust, and the Luton Airport version lives up to the brand.
Hampton by Hilton Luton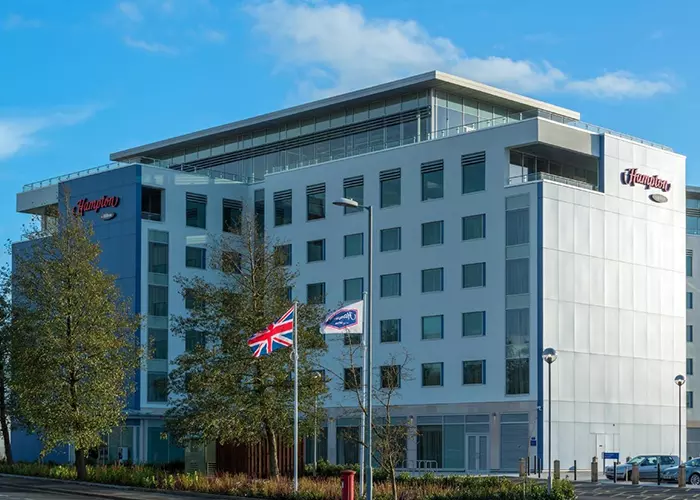 At around one mile from Luton Airport, this is a convenient option that ensures you don't have a big journey ahead of you when you make your way to the airport. There is 24 hours a day bar on offer at the Hampton by Hilton, but there is also a well-regarded fitness centre if that is more of your thing.
Premier Inn Luton Town Centre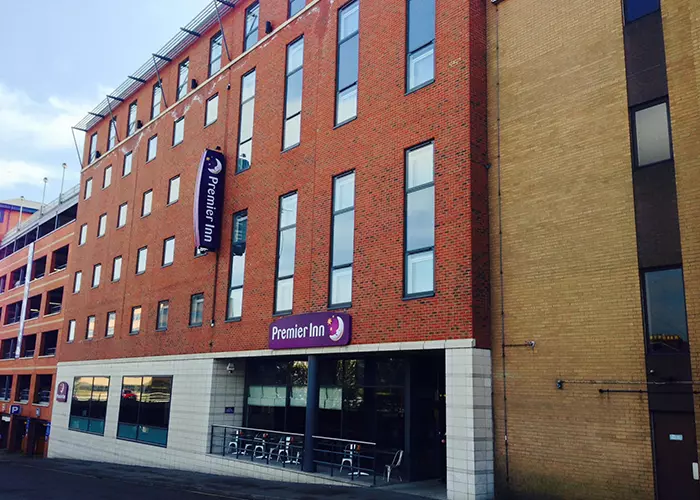 This is located in the heart of Luton, so if you are looking to combine the convenience of town centre life, while being just two miles from the airport, the Premier Inn is an excellent option. Premier Inn is a name that many travellers trust and recommend, so you should find this is a more than suitable option to consider.
Hilton Garden Inn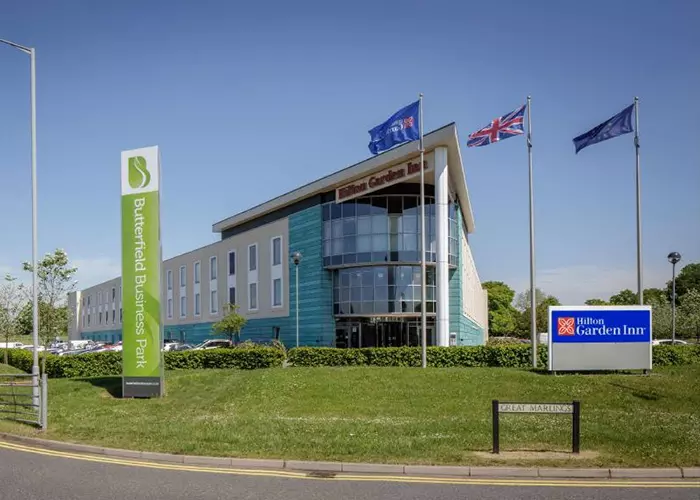 The Hilton Garden Inn is a luxurious option at a little more than three miles from the airport. This brand of Hilton hotels is well known for offering guests a tremendous night's sleep, so if this is important to you, it could help you make the most of your stay.
The Chiltern Hotel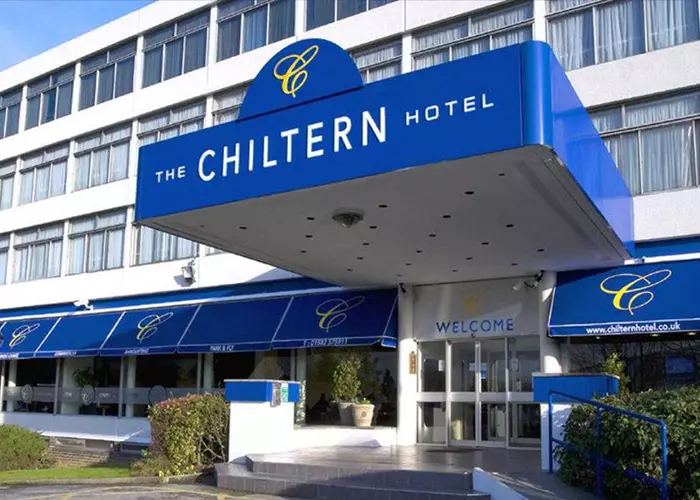 The Chiltern Hotel is less than five miles from the airport, and it is also well located for the M1, so it might be of benefit to travellers using this road to join up their journey.
Map and Directions - FAQs
Will my hotel arrange a shuttle transfer to London Luton Airport LLA?
Given that some of the airports are located slightly further away from Luton Airport than you might have initially hoped for, you will find that your hotel will be more than happy to arrange a shuttle transfer service on your behalf.
Will my hotel offer me a breakfast before I head to London Luton Airport LLA?
Most hotels pride themselves on helping guests make a bright start to the day. With many guests booking a space at these hotels because they have an early morning flight, a request for an early breakfast is not uncommon. Inform your hotel of your early start, and you'll find that they will be more than happy to assist you.
Will my hotel provide me with an early morning alarm call?
If you have an early check-in time, you might lose sleep at the thought of missing your flight. You'll find your hotel will put your mind at rest by arranging an early morning alarm call for you.
Are there affordable hotels near London Luton Airport LLA
You should find there is a broad range of hotels close to Luton Airport, and you will be able to find one that is suitable for your budget. There are some luxury options, but with Luton town centre being less than two miles from the airport, you have a chance to book a great value hotel, which means you can travel without breaking the bank.
---
We cover all the nearby airports
Our airport taxi service offers travel that is both fast and reliable. Pre-book up to three months in advance.
21,887 Happy customers
5

out of

5

(View All

21887

Reviews)

I booked 1ST Airport Taxis after trawling the web looking for a good deal, especially as we needed collecting at 05:00 to go to Luton, and then arriving back at 23:30! Most companies quoted about £50+ for the night collection.
Dianagh
I'm very sceptical about local taxis until I booked these guys. I travelled with my family, booked the 8-seater. I'd rate the overall experience 9/10. Cheers.
Jess Melendez